Rapt in colour Wrapped  in warmth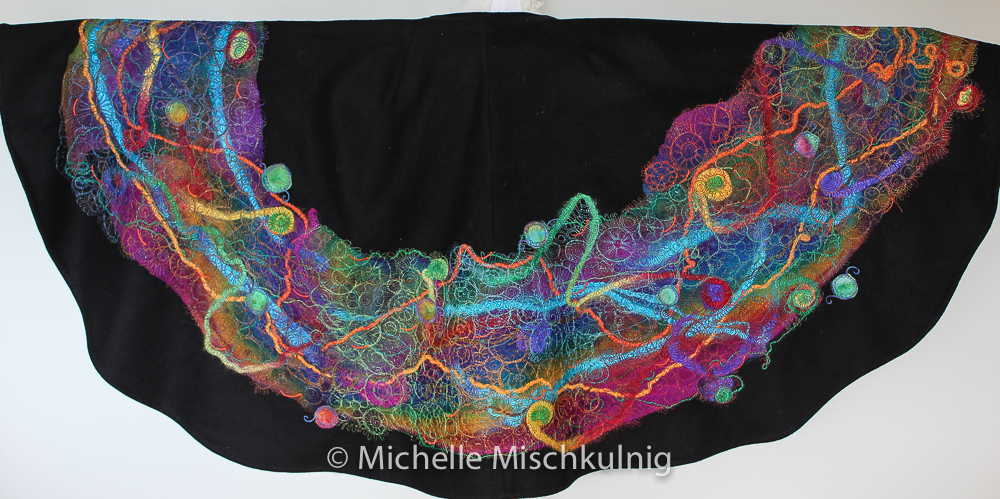 "The creative process is a process of surrender, not control."
Julia Cameron
This week in my studio I have been making a cloak ( large wrap ). It has been physically demanding  dancing  large amounts of sumptuous pure wool fabric with a layer of hand dyed silk flimsie around the sewing machine.
I am so glad I have my new Bernina as it has so much more throat and neck space.This cloak wrap is basically a full circle and takes 3 1/2 m of fabric,  I chose a gloriously soft boiled wool.I have created this cloak for  "Threadalicous" a group textile exhibition at Stonehouse Gallery Australia,  May 1 -June 1  http://www.stonehousegallery.com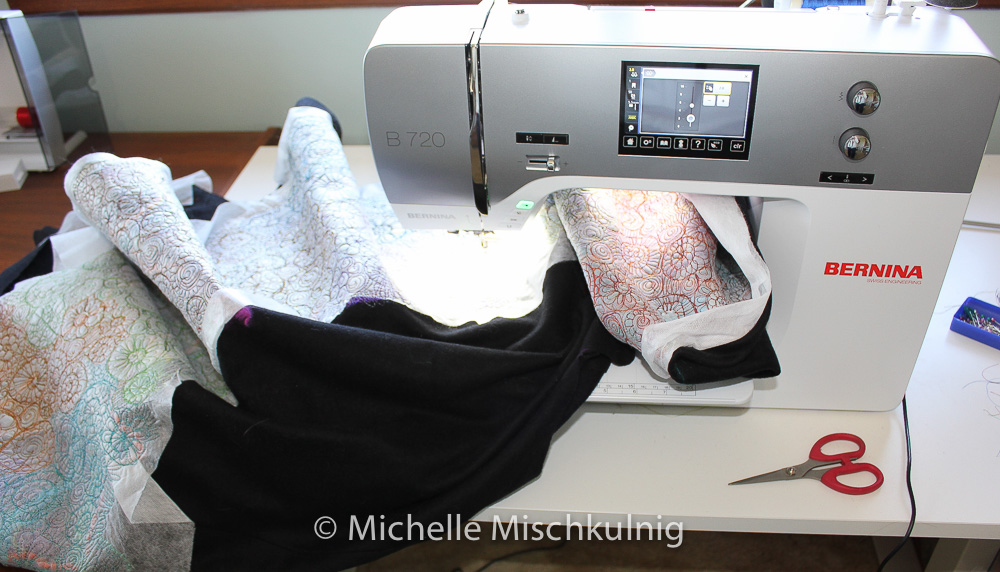 *Yummy Ingredients for making this cloak.
*Vogue pattern V9038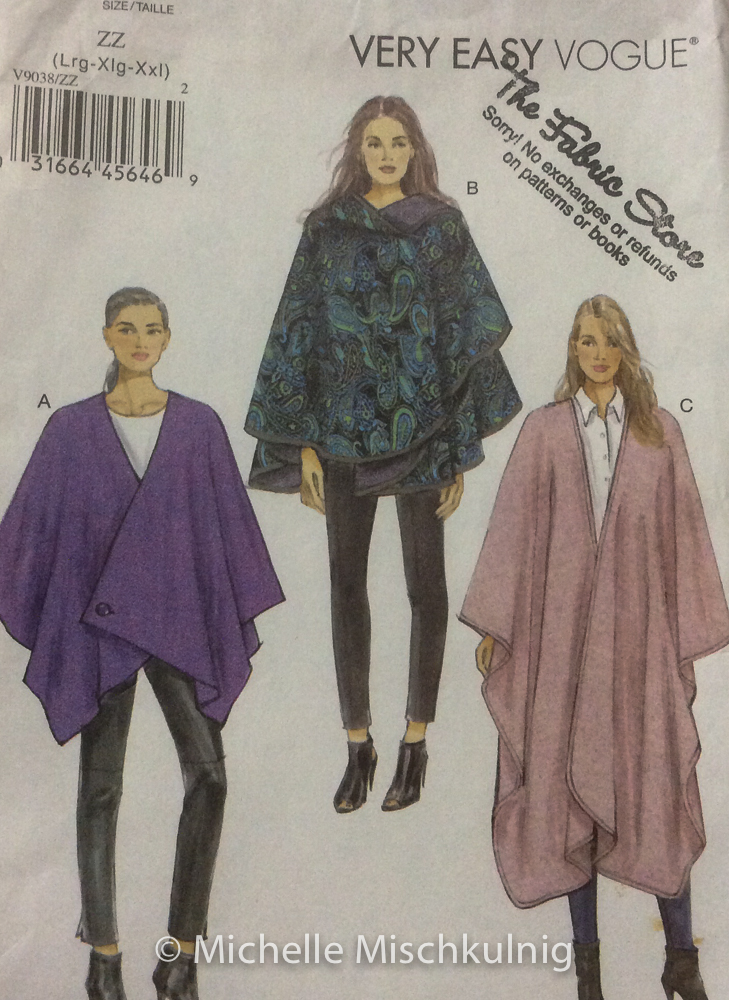 *3 1/2 m pure wool fabric at 150cm wide (thats a whole lot of fabric :-) )
*Rayon embroidery threads
*Hand dyed silk flimsie and silk slushies
*Variety of wool and silk yarns
* A least 4 days of your creative life
*Lots of muscles and ability to do dance
manoeuvres with your fabric around the machine
*Water soluble fabric
*hand painted silk fabric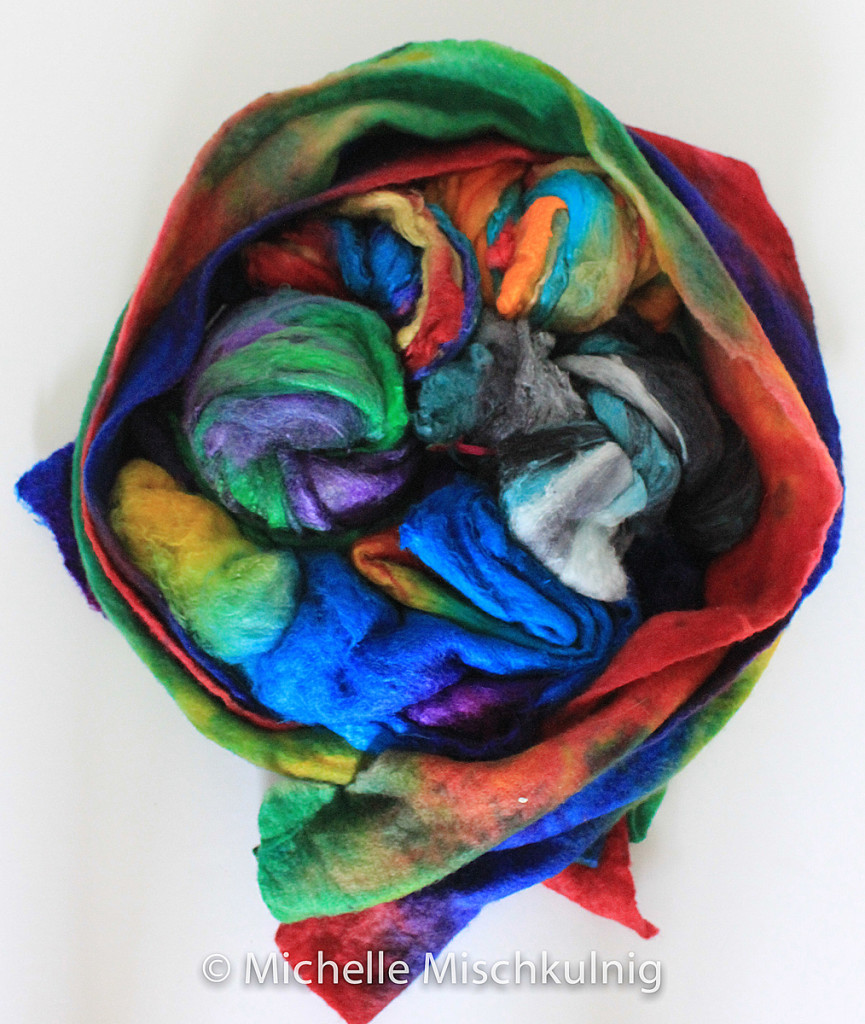 For your  hand dyed silk flimsie visit http://www.thethreadstudio.com/catalogue/fab/fab2.htm
For your hand dyed silk slushies http://www.thethreadstudio.com/catalogue/fibre/fibre9.htm
Below are images of the process I used. I am giving you a possibility it is up to you to make it your own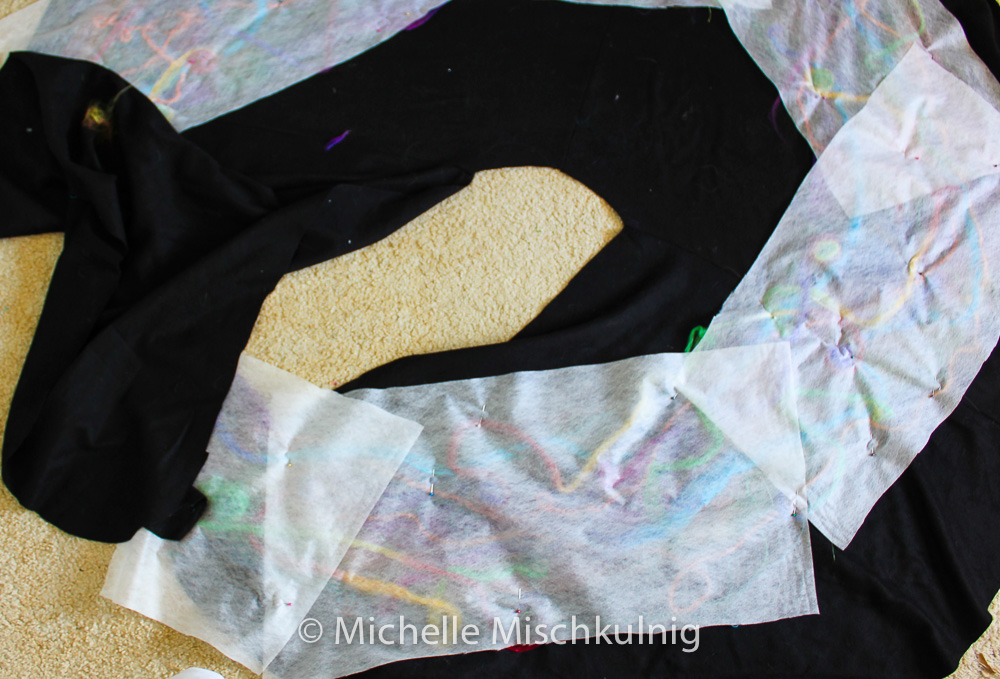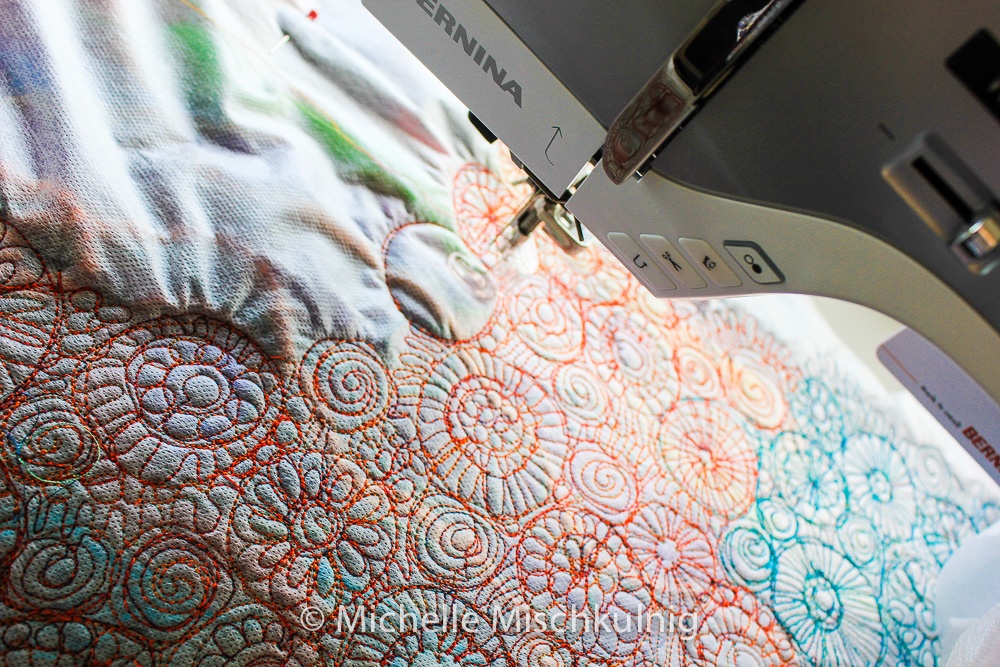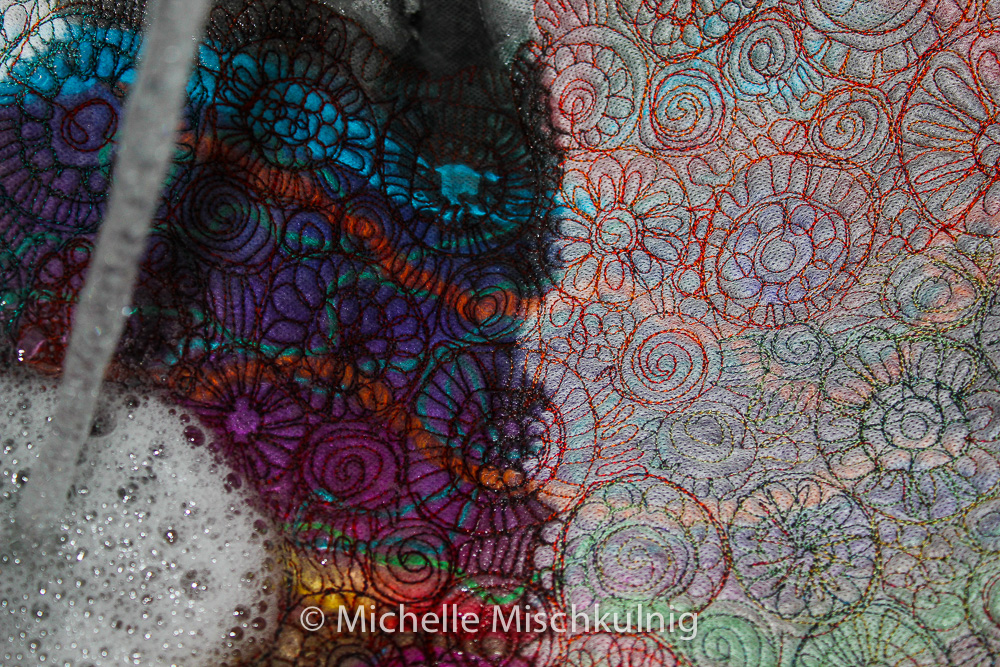 Images of the finished art garment it is so scrumptious to wear.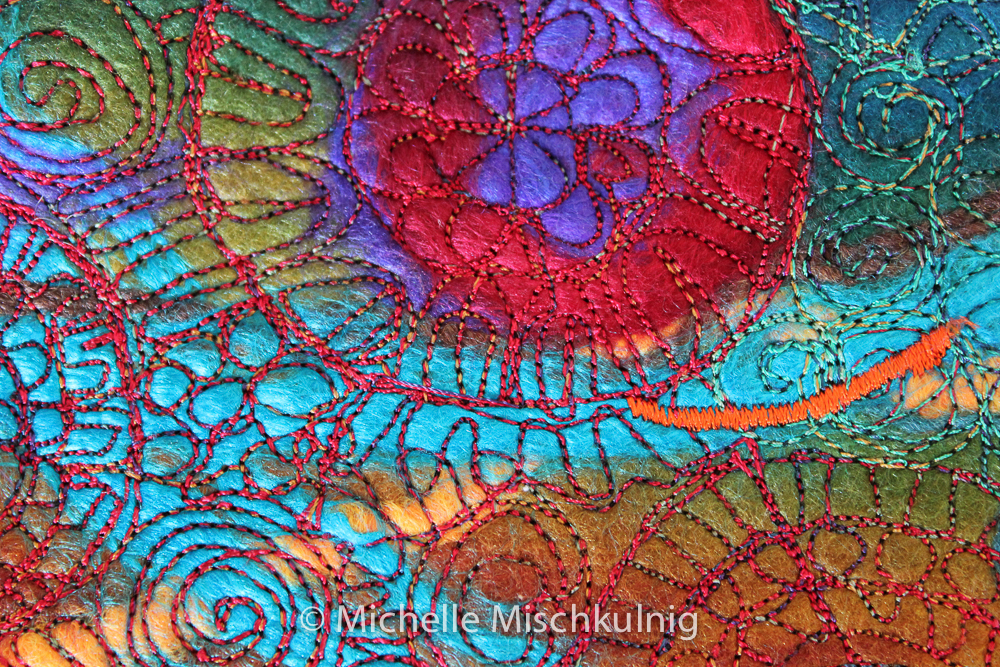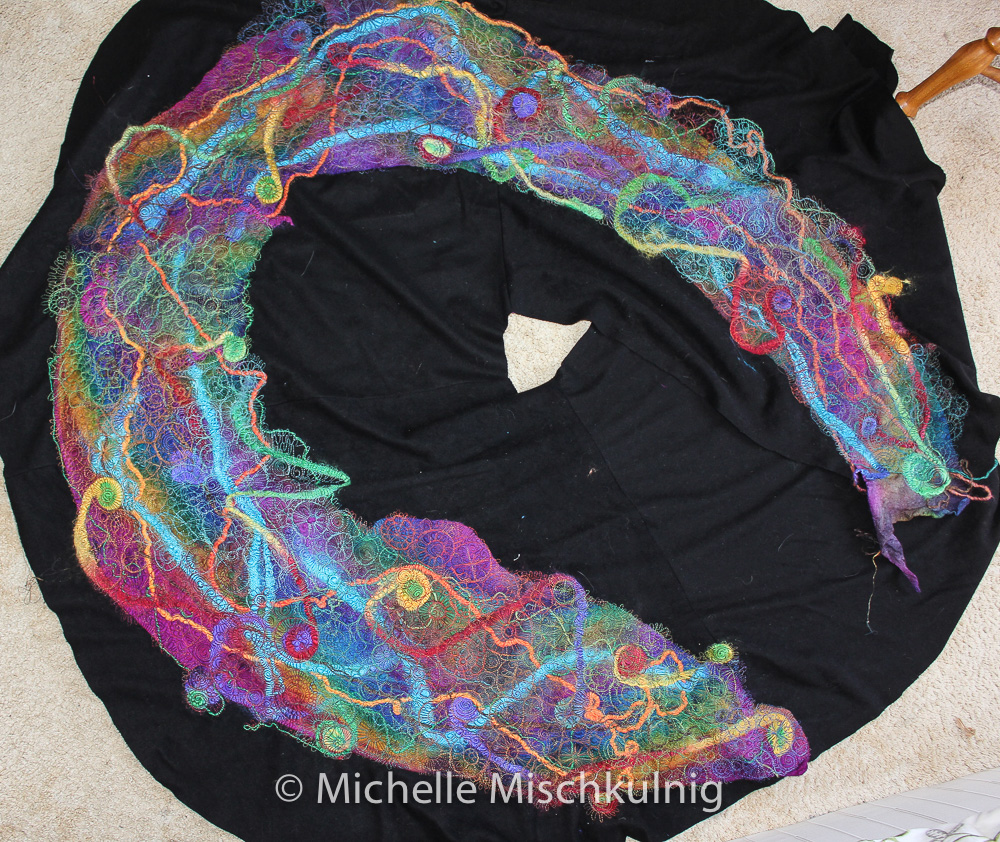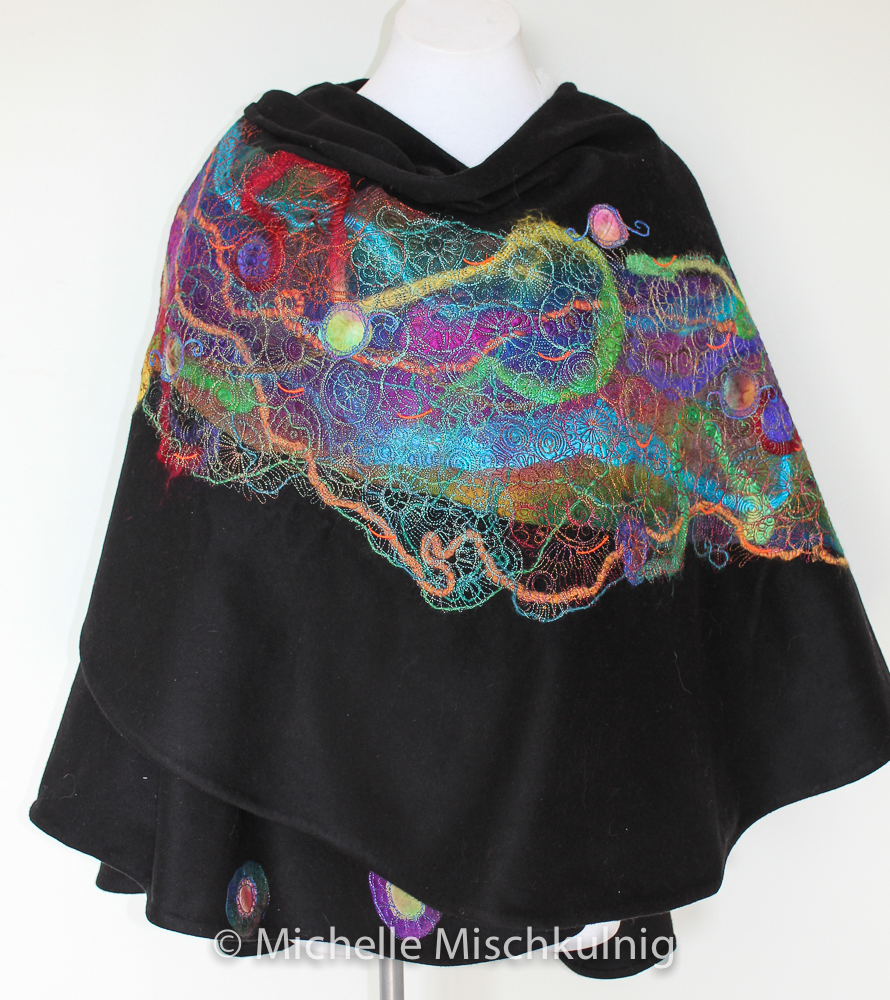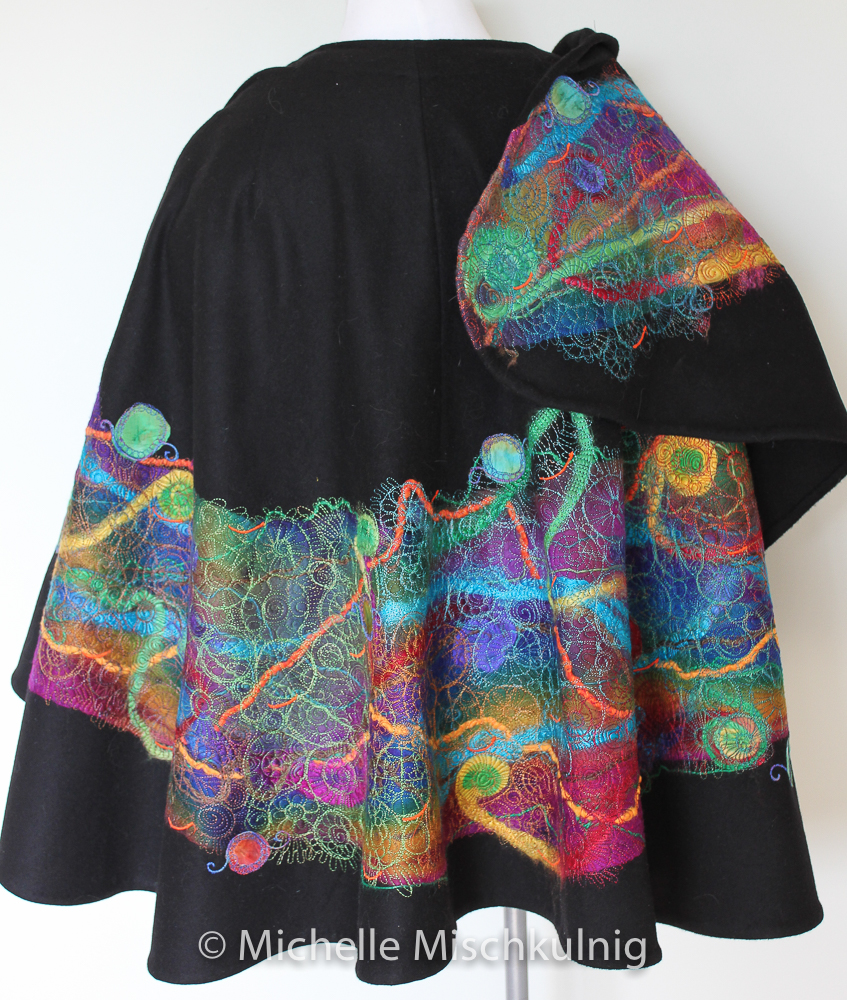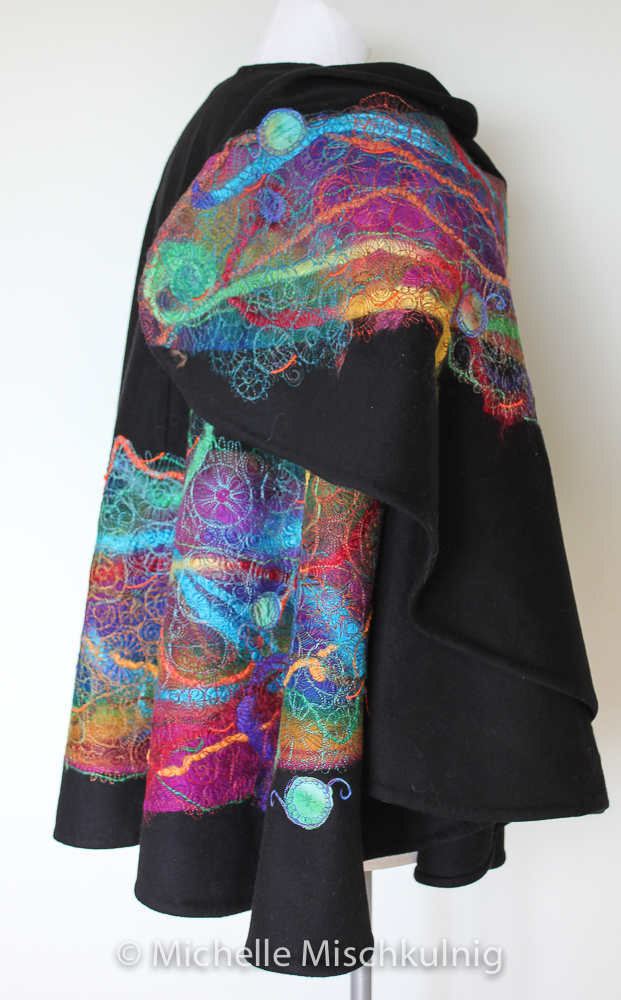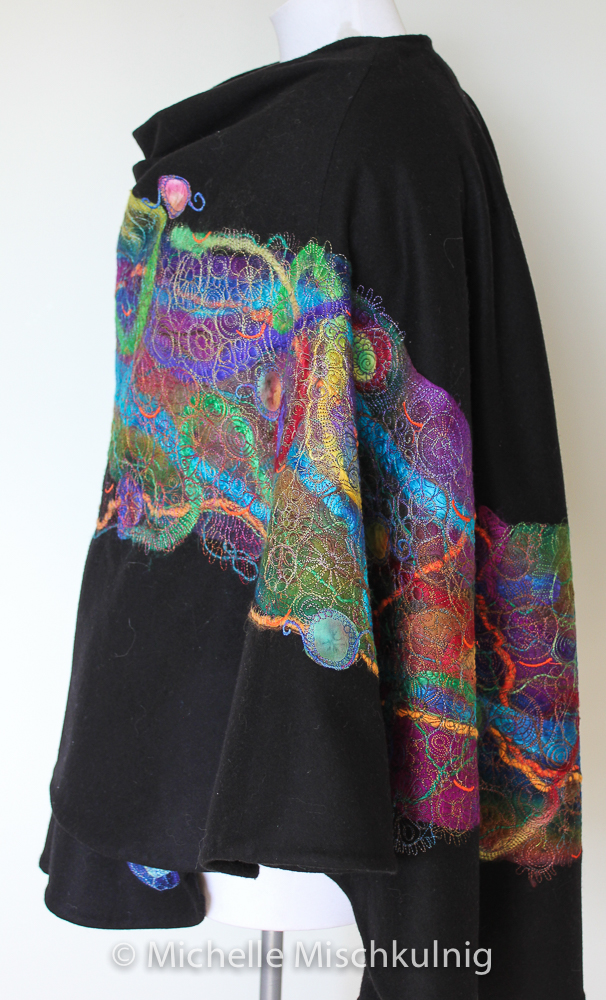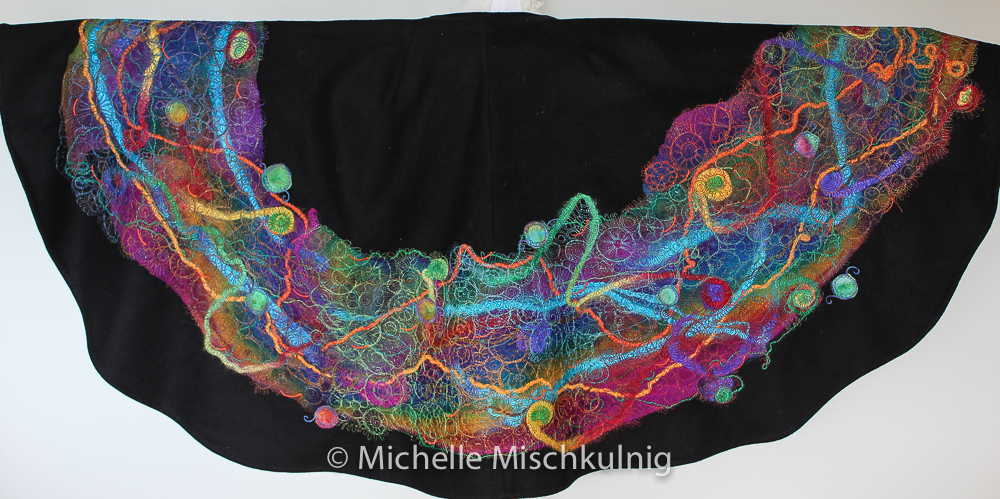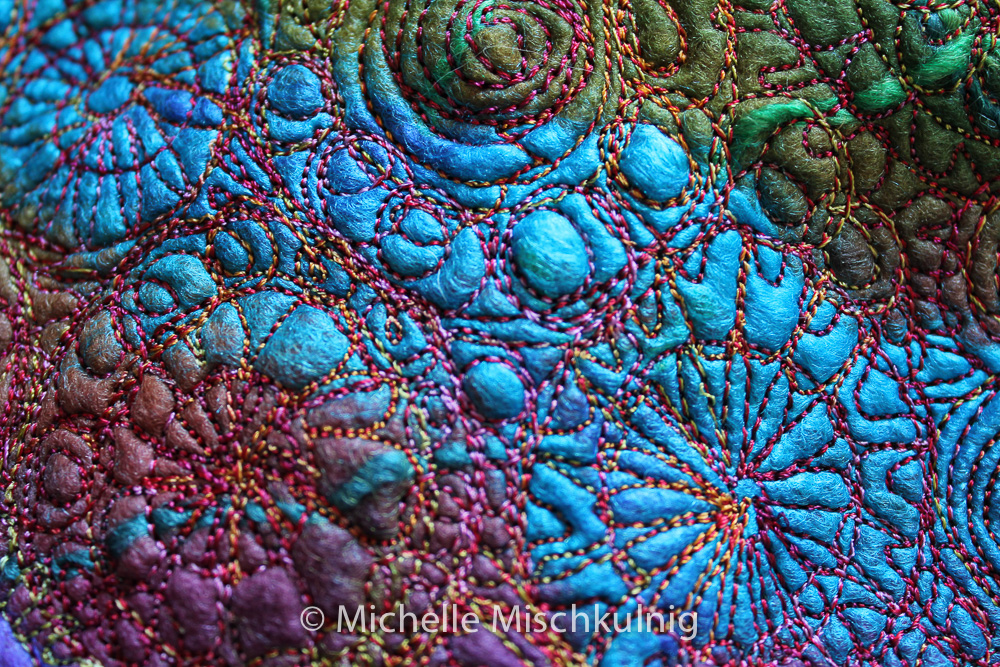 The scarves and wraps below have been created over several weeks and will be for exhibited and for sale at "Threadalicous" May 1 – June 1 http://www.stonehousegallery.com