My textile art is an expression of my life, full of happiness, joy, beautiful family, good friends and laughter. My inspiration comes from warm winter sun, the sound of the ocean, first spring flowers and family holidays to special places of the heart. I am so privileged to wake each morning knowing I will be creating an artwork that emanates joy and puts a smile on your face.
I am inspired by places I have been, the colours, the textures, the emotion, places I wish to visit needing to feel their rhythm, drawn to their conversation, enthralled by their colour an texture. It is the everyday that holds the beauty and inspiration, watching the seasons change, listening and laughing with friends and family, the roar of the ocean. I hope to convey the colour and movement, how I respond emotionally. My textile artwork is not an accurate or literal depiction it is how I feel it in my heart, how I am moved what makes me smile. All my textile artwork come from my heart, head and hand.
From the time of our birth we are surrounded by colour and texture. The softness of a baby's skin; butterfly kisses laid gently on our cheeks. As we move through life colour and texture bring us emotive memories. They affect the way we feel.
I hand paint my silks, I collect threads, cords, paper, fabric and find objects — a bit like a bower bird (only my collection is a kaleidoscope of colour). I build up layers of colour and texture, tearing, cutting, twisting and fraying. I love the way silk absorbs and reflects colour. Each textile piece evolves as I am making it. I never know what will inspire me to go in a new direction, try some new ingredient and push myself to experiment with something new. Creating is always exciting, like reading an embracing book, when you can't wait to turn the next page and the next and the next.
As a teacher my goal is to inspire my students to make them passionate with the use of colour and texture. I hope to introduce my students to new materials and techniques and watch them grasp these possibilities and make them theirs. I want them to hold this possibility tight in their hands head and heart allow it to grow.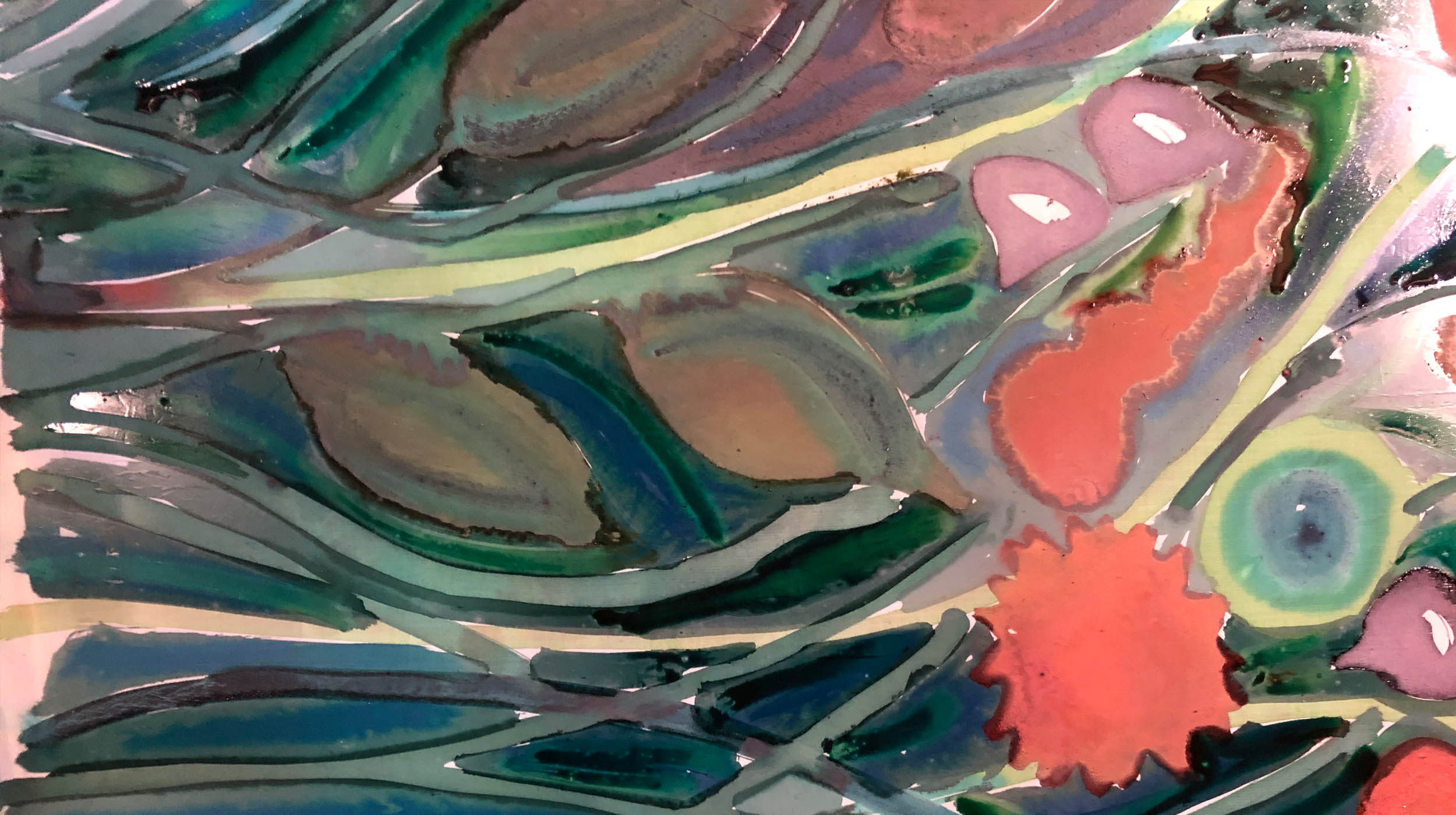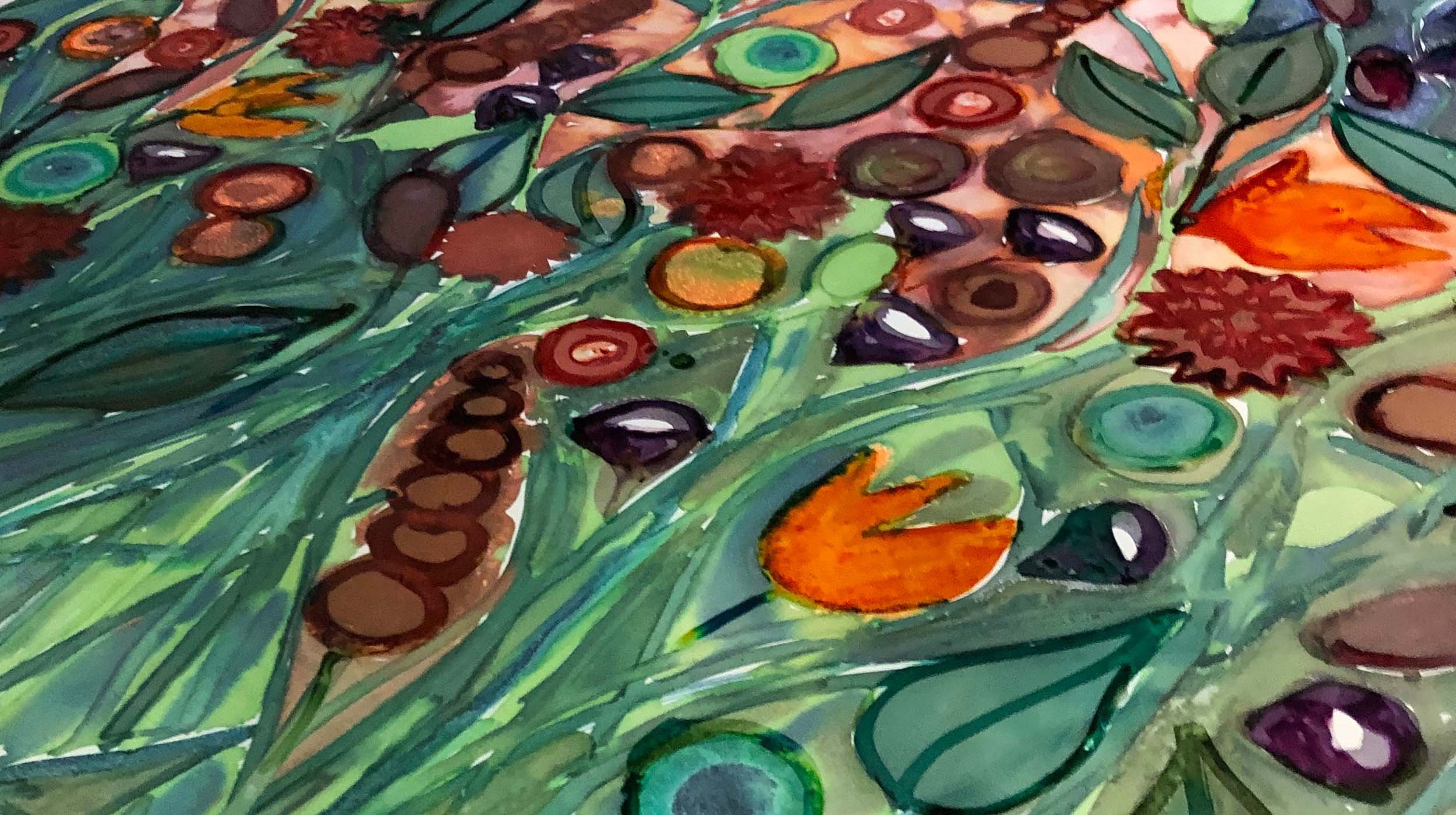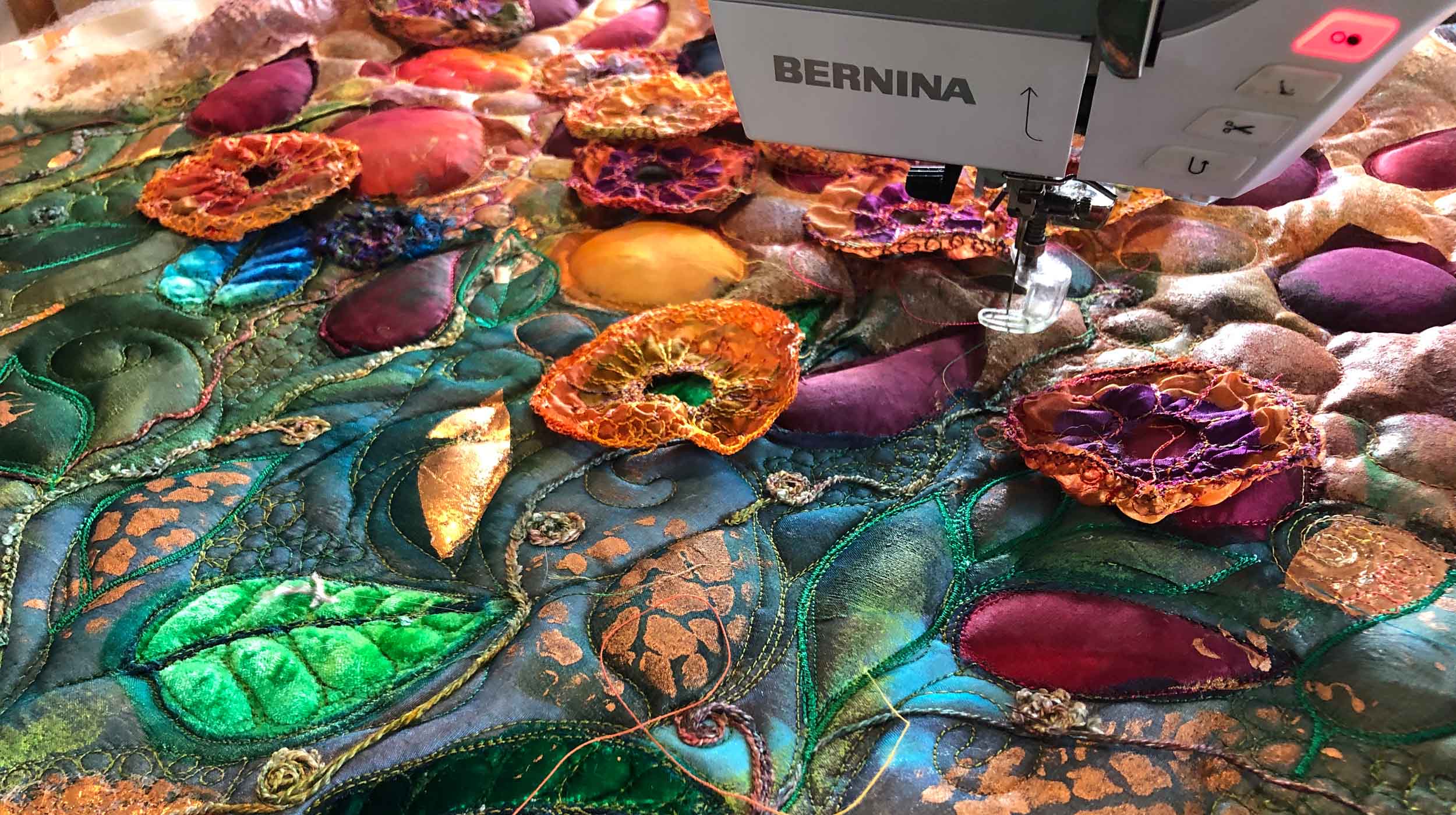 Hand Painted Silks & Machine Techniques
My faithful sewing machines have seen me through 30 years and 18 solo exhibitions (with a few new motors). It is with my sewing machine that I draw all the elements together, adding texture and colour. I also embellish my work with hand stitching, beading and collaging.
I am passionate about my artwork, created with joy and love, and each time I sell a piece a little bit of me goes with it. I hope you enjoy looking at my work, up close and from afar. Thanks to my mother and grandmother for surrounding me in fabrics and textiles and the gift of the sewing machine.
Please enjoy my video!