Seeing my artworks in situ gives you an indication of how a piece of my textile artwork would look on a wall in your home.  I hope these images help you to visualise the joy, warmth, colour and texture they will add to your living spaces.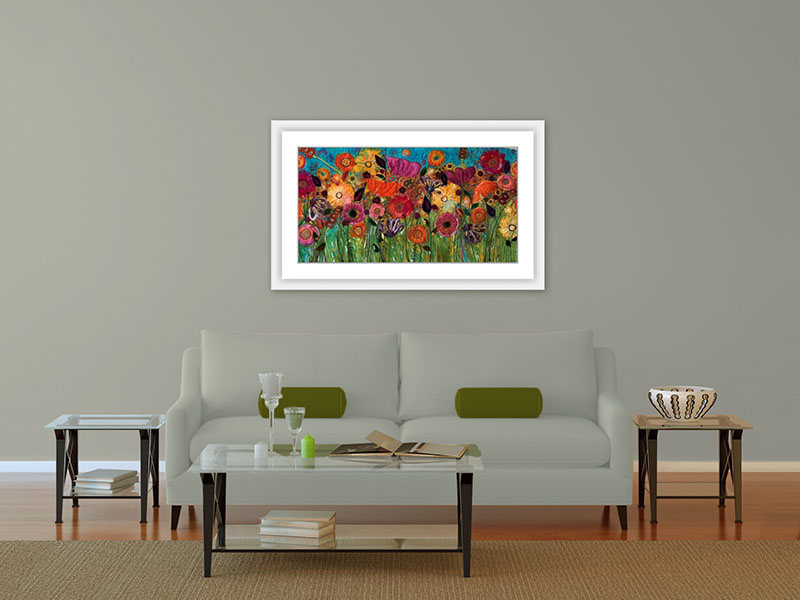 Sweet Dreams – approx size framed 70cm x 120cm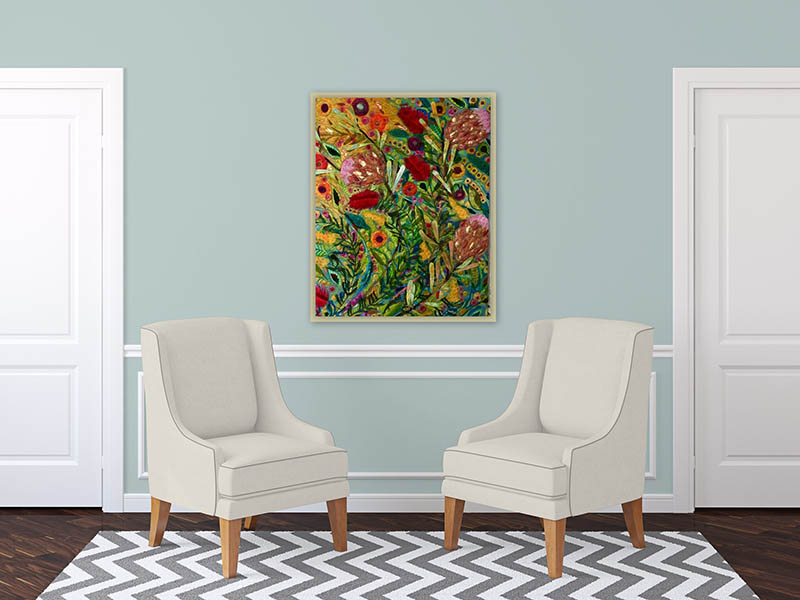 In My Garden – approx size framed 84cm x120 cm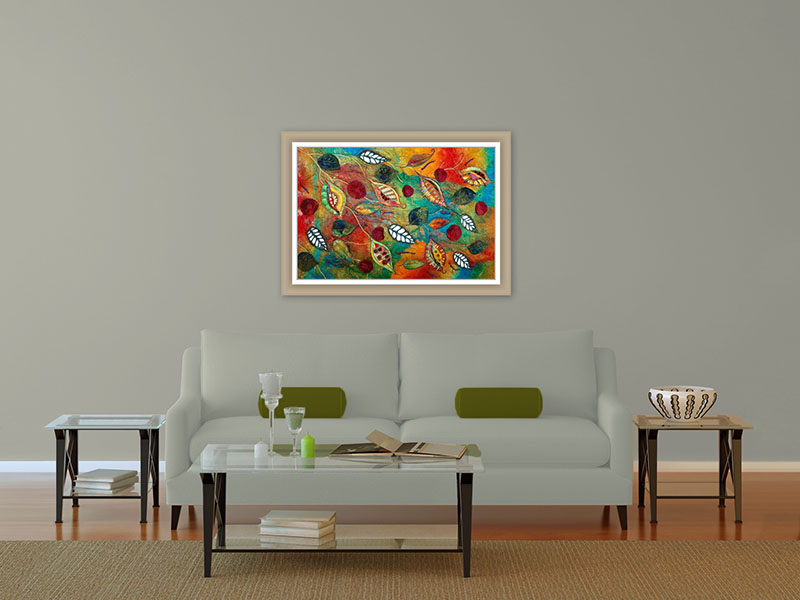 Falling – approx size framed 60cm x 90cm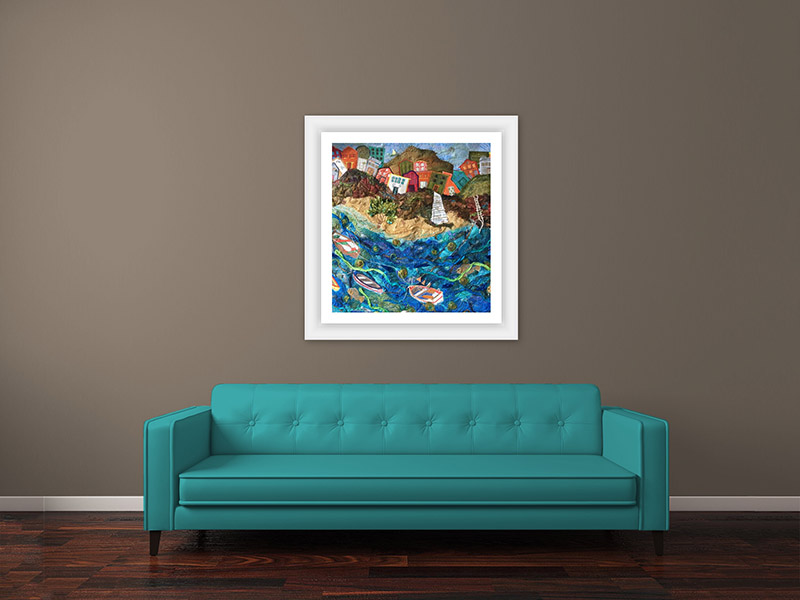 Sing Song shores – approx size framed 75cm x 85cm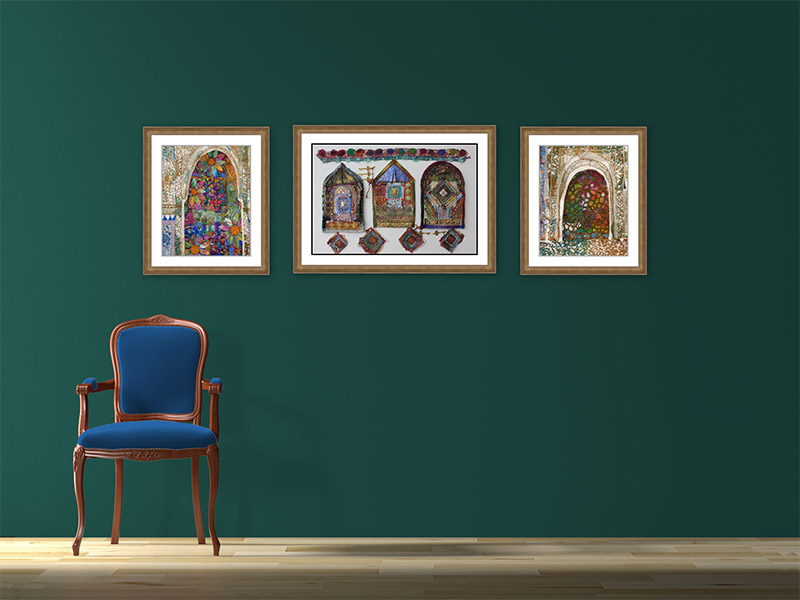 Old Cities – approx size 50cm x 76cm and 100cm x 76cm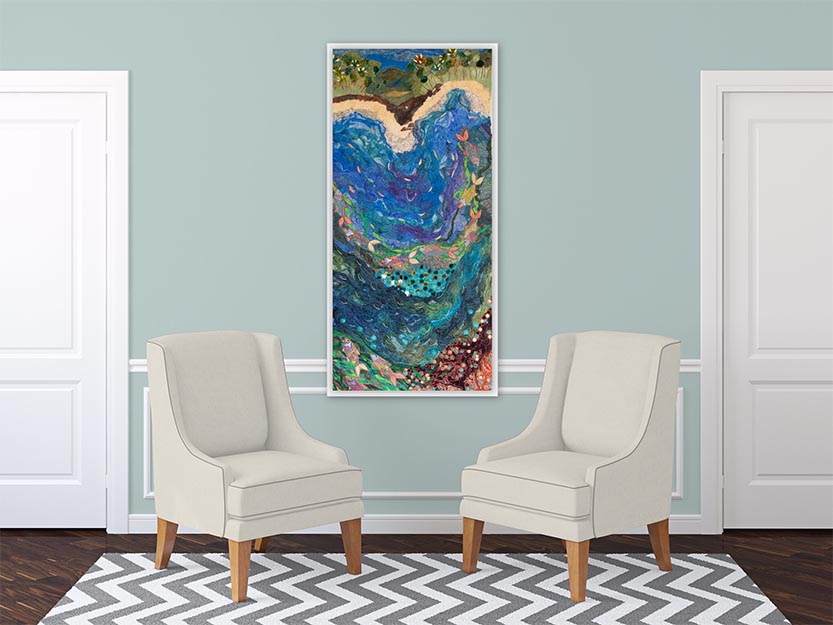 Place of the Heart – approx size 82cm x 150cm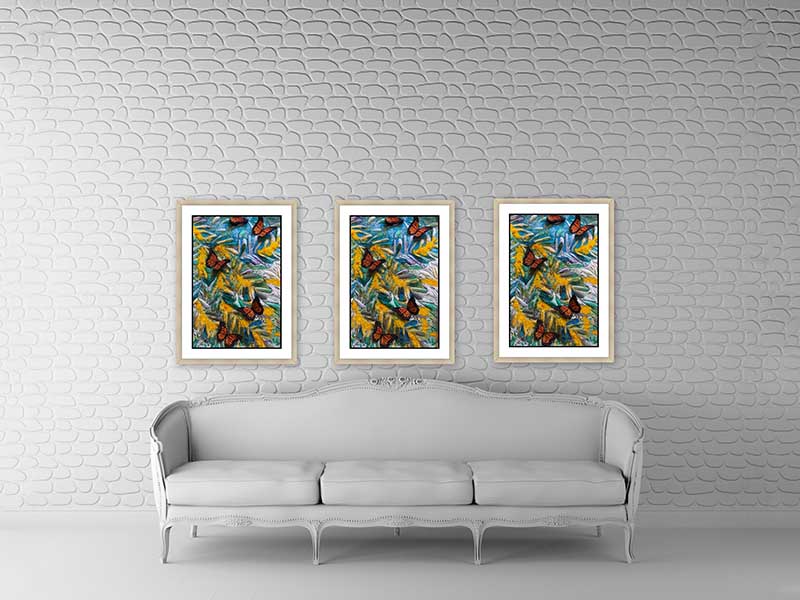 Butterlfy Kisses – approx size 50cm x 75cm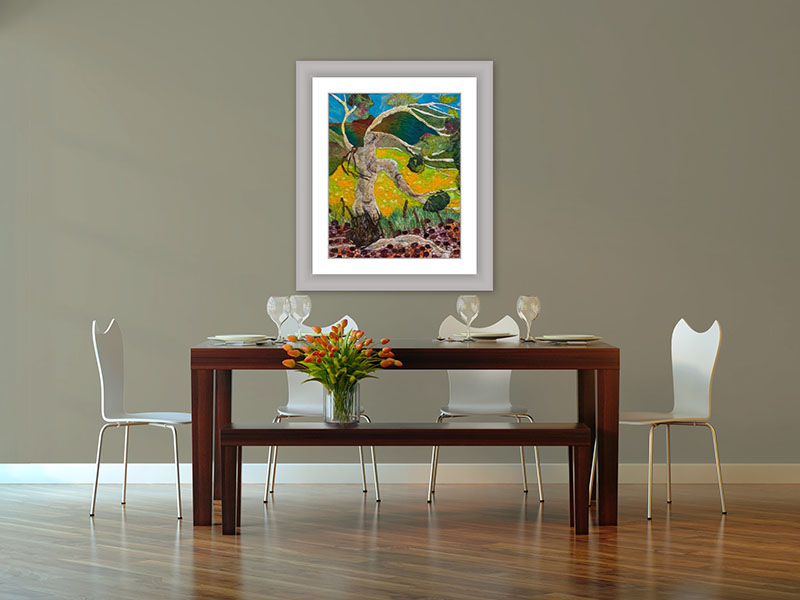 Shelter – approx size 70cm x 90cm
Commissioned or Custom Work
I would be pleased to talk to you about commissioned or custom textile artwork. I can recreate similar artwork to that which is displayed, but cannot repeat exactly the same piece, each is a new creation with its own unique character and feel.
Please feel free to send a request through my contact page. I will happily discuss what your particular wishes are.