ALLEGRIA
COLOUR FOR THE SOUL
I am inspired by places I have been, the colours, the textures, the emotion, places I wish to visit needing to feel their rhythm, drawn to their conversation, enthralled by their colour an texture.
It is the everyday that holds the beauty and inspiration, watching the seasons change, listening and laughing with friends and family, the roar of the ocean. I hope to convey the colour and movement, how I respond emotionally.
My textile artwork is not an accurate or literal depiction it is how I feel it in my heart, how I am moved what makes me smile. All my textile artwork come from my heart, head and hand.
A carefully crafted art book capturing my textile art and inspiration. 
Find out more about it on my shop.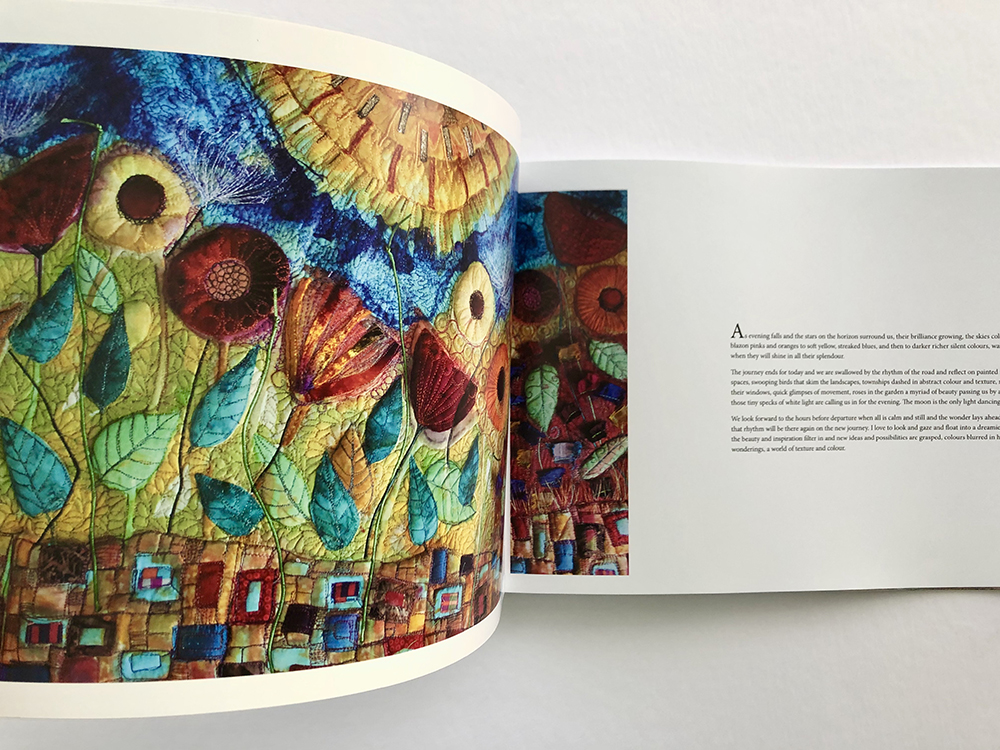 "So excited received my book and kit yesterday absolutely beautiful.  The book, wow, I find it hard to find words to describe the feelings I experienced when I opened it. I also purchased one for my 86 year old friend and she is going to love it also. 
Thank you for sharing part of your life with us."
"Spent the evening with your wonderful book! Congratulations to all involved – the photos are fantastic and your words are so true to who you are. For readers who do not know you, it is a "conversation" to inspire observation, imagination and joy! So glad you have shared it with us all."