Just for fun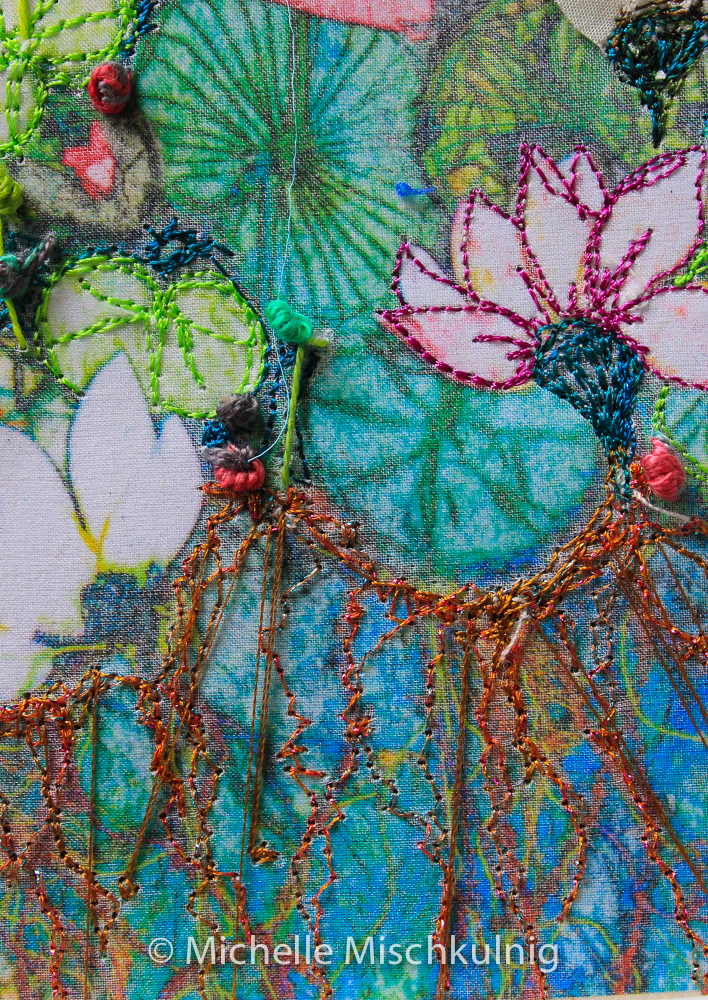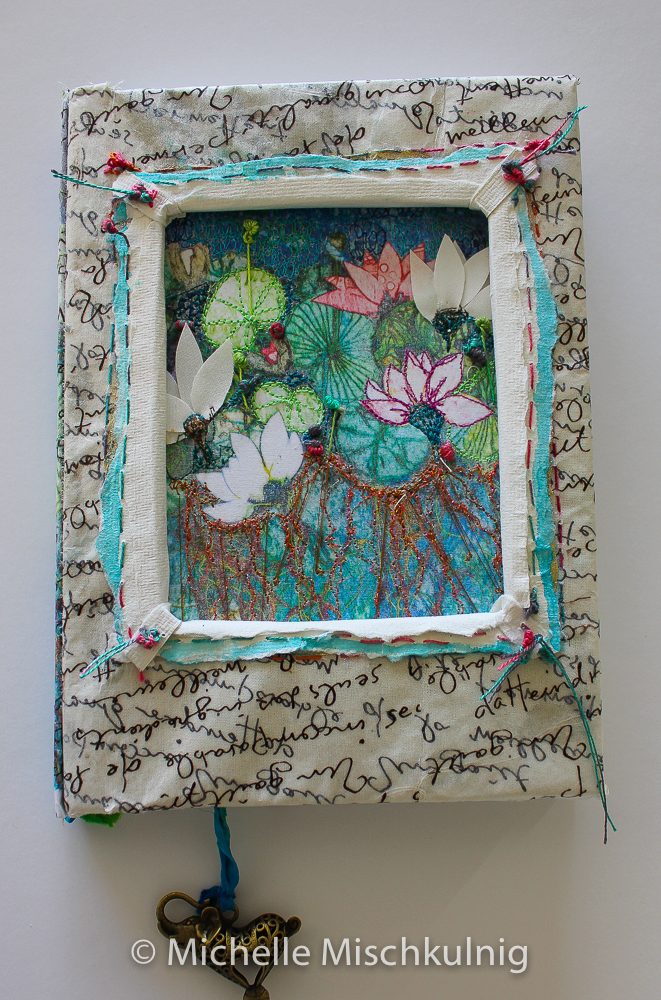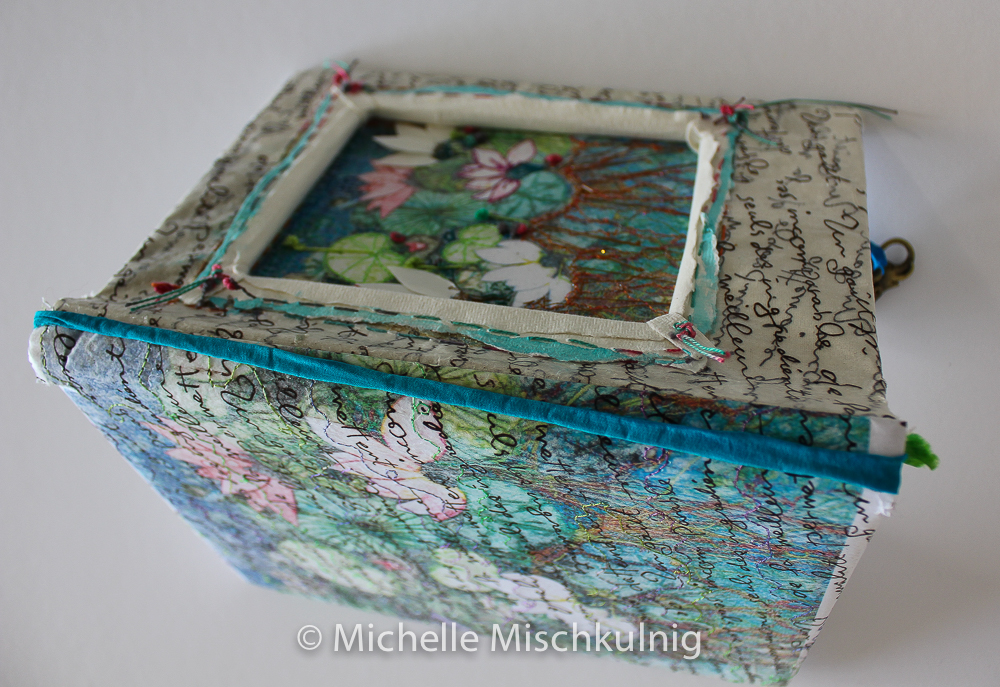 I hope your creative time has been full and happy in the past weeks, don't forget it feeds the soul. I have been busy in the studio/sewing room this week. Happily creating an artwork to exhibit at The Berry Quilting Exhibition which will be held at the Berry School of Arts Alexandra Street Berry (Cnr of Princess St). The exhibition will be open to the public from 9:30am to 4pm Saturday 27 & Sunday 28 August.The piece is at the bottom of the page.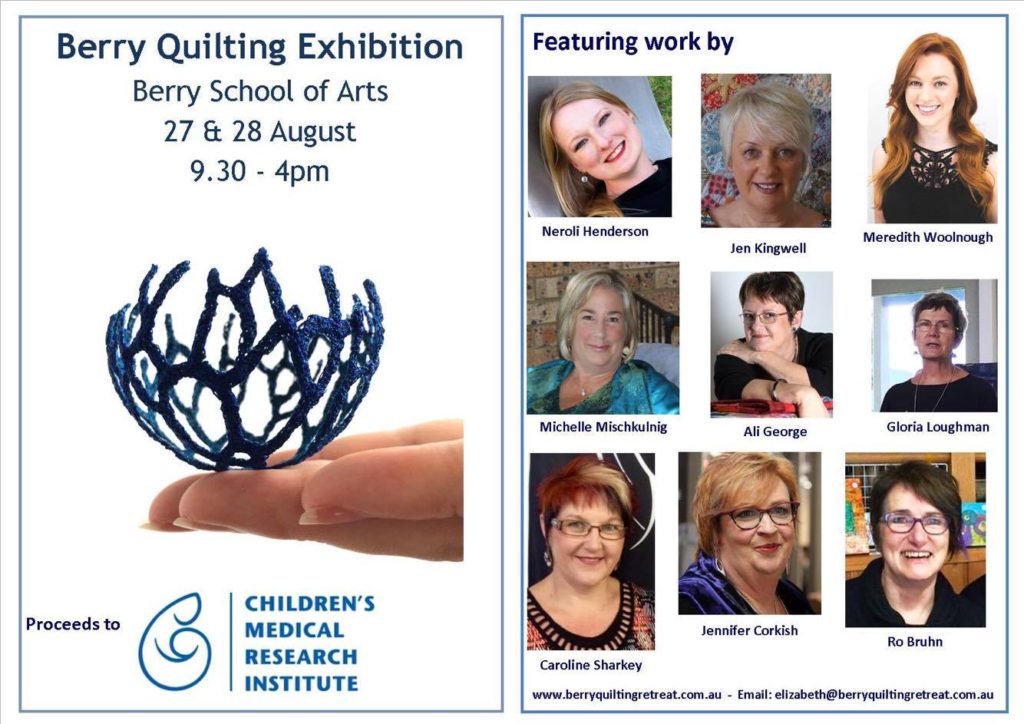 I have also posted just a little bit of play stitching on paper bark with my beautiful Bernina 720 which approaches all textures and layers with grace and ease. Give it a try it is wonderful to incorporate in all sorts of textile art projects .
I thought I would share some play time with you,  it is an idea for making gorgeous blank journals which will make fantastic gifts, I hesitate to say for Christmas ;-). This is the first one I have made and it is just a sample,  far from perfect but it is a thought bubble for you to own and create .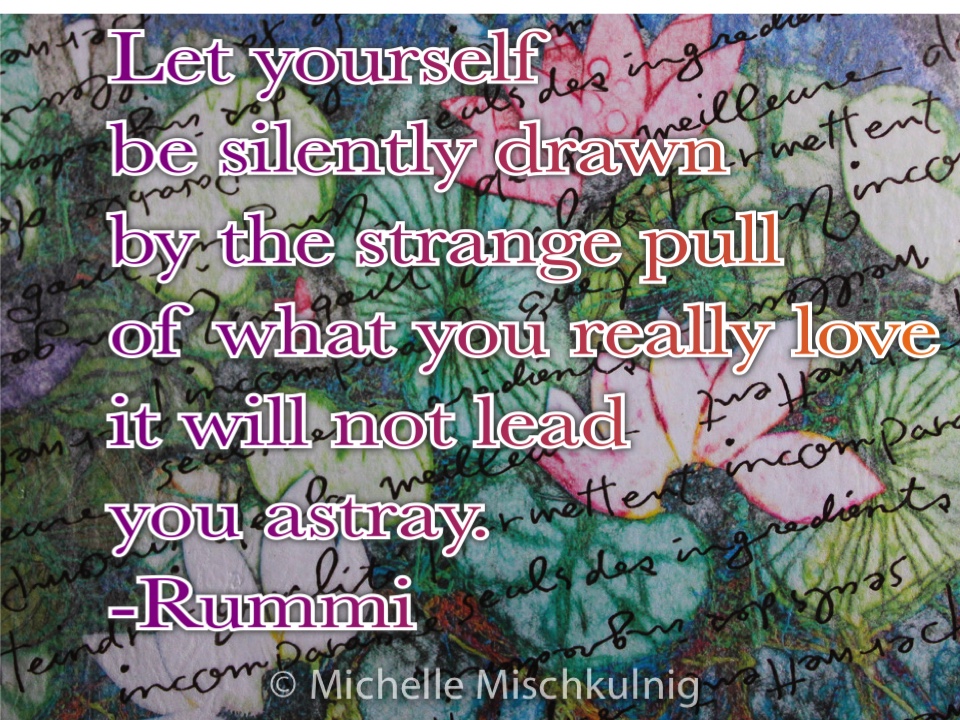 Materials 
Blank note/art book approx 16cm x 22cm  must be thickish hard cover.
Computer 
printer 
printing paper
sewing machine
printed deli paper x2   http://www.thethreadstudio.com/catalogue/exp/delipaper/frenchscripted.htm
fusible web
silk organza or alternative sheer fabric
sewing machine
embroidery threads
Craft glue
double sided tape 
hand embroidery threads 
Bling
Some magic 
               1.  Select and image of one of your designs or any image you like.I have used a manipulated image of a water Lilly art work of mine.
             2. Print a large full page image on normal print paper ( and then 2 smaller images one I used on the cover and the other inside the first page this will be discussed in further instructions). The sizing of this will depend on your note book sized and the size of the frame/window you wish to use.
---
---
---
---
When you have decided on the correct size for these mini prints print them on paper (or  if you wish on silk using transfer printing method) .
5. I printed my mini image for the window onto normal print paper and then fused a layer of silk organza over the top.I then layered this onto a piece of cotton rag paper as backing which gives it strength for machine and hand stitch stitch you could use calico backing instead of cotton rag paper. I machine and hand stitched to enhance original design.
6. The mini piece for the page that first shows when the book is opened I added some machine embroidered words too after it was machine stitched to hand made cotton rag paper.
Set these aside for later.
---
Front cover
---
---
---
---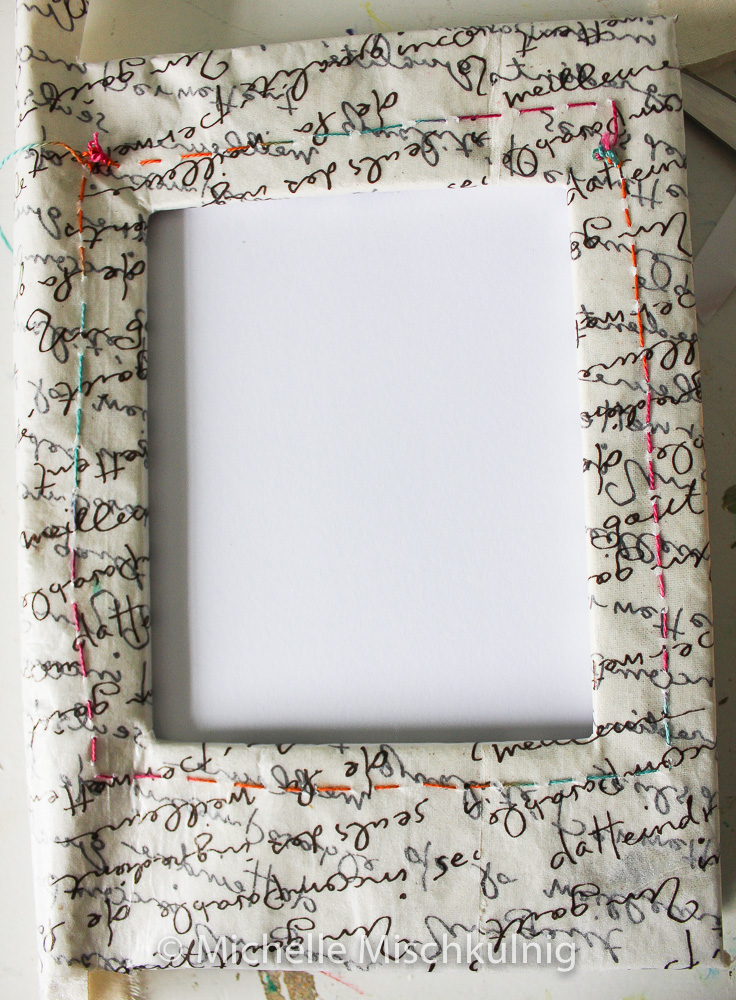 ---
---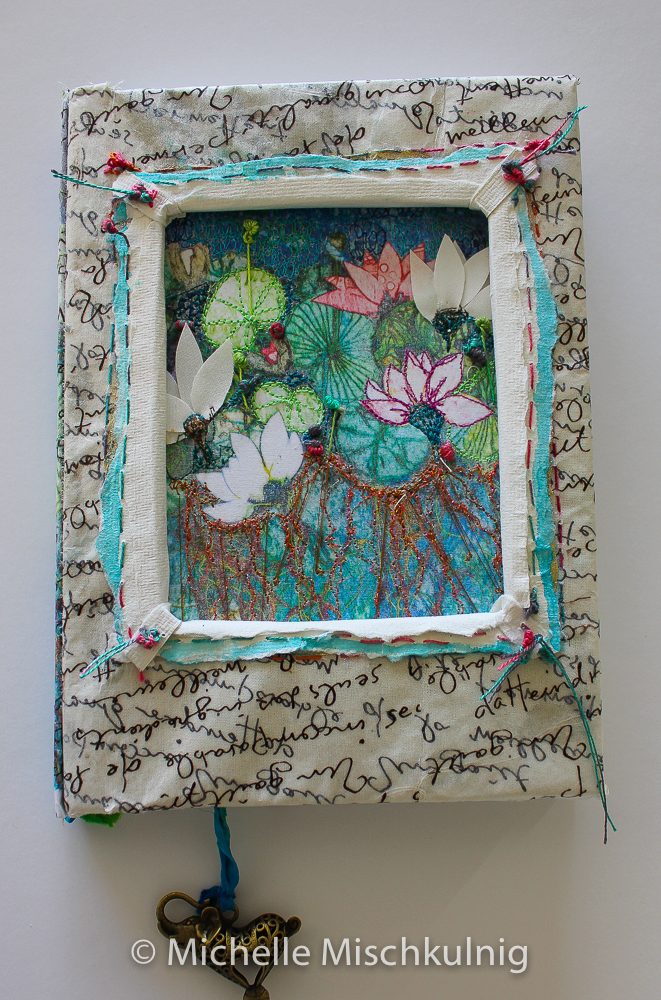 ---
---
---
Hope you enjoy
Upcoming events
http://threadsandtangles.com.au/shop/classes/michelle-mischkulnig-chelle-textiles-15th-16th-october-2016/
http://www.craftours.com/trips/?page=australia_michelle_0417
http://artquilttahoe.com   registrations not available until November 2016
---
This week in my studio 
---
Something to experiment with
Have a little play stitching on bark and other found materials.