Surface Texture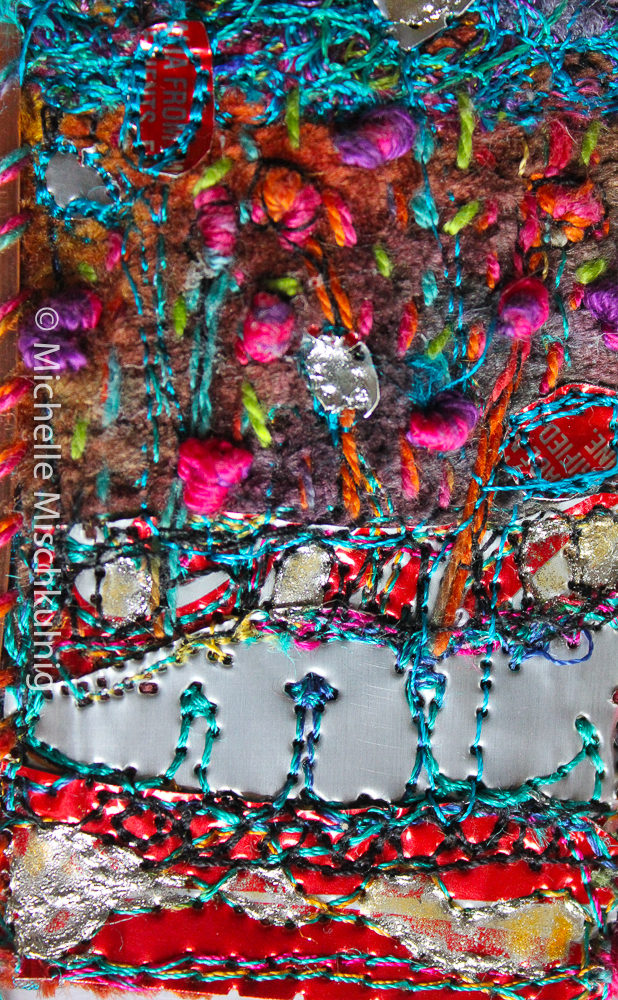 Don't think. Thinking is the enemy of creativity. It's self-conscious, and anything self-conscious is lousy. You can't try to do things. You simply must do things" – Ray Bradbury
Coke can brooches 
Materials 
Hand dyed silk velvet or your choice of fabric
coke or soft drink aluminium can
hand stitch threads
Machine embroidery threads
machine needles I used topstitch size 80 an universal 80 but 70 would be ok
Sewing machine with free motion ability
 I used lamp sticky sided lampshade shade fabric to give the brooch body again any alternative
optional copper or equivalent wire for decoration
---
I thought in my next few blogs I would share with you some ideas and play to inspire you in creating interesting surfaces.I will work with found objects and other materials adding hand and free motion stitching to create lovely experimental possibilities for you to make your own. In this blog I am sewing on aluminium soft drink cans which give a lovely effect .I have used this play to make some sample brooches to share with you.
I believe you can buy the aluminium sheet but part of my process in creative play is to use what is local to me. With this in mind a trip to the supermarket as  I dont drink soft drink a quick empty down the sink of the fizzy stuff. I only bought a small can  and thats all you need to have a  play with.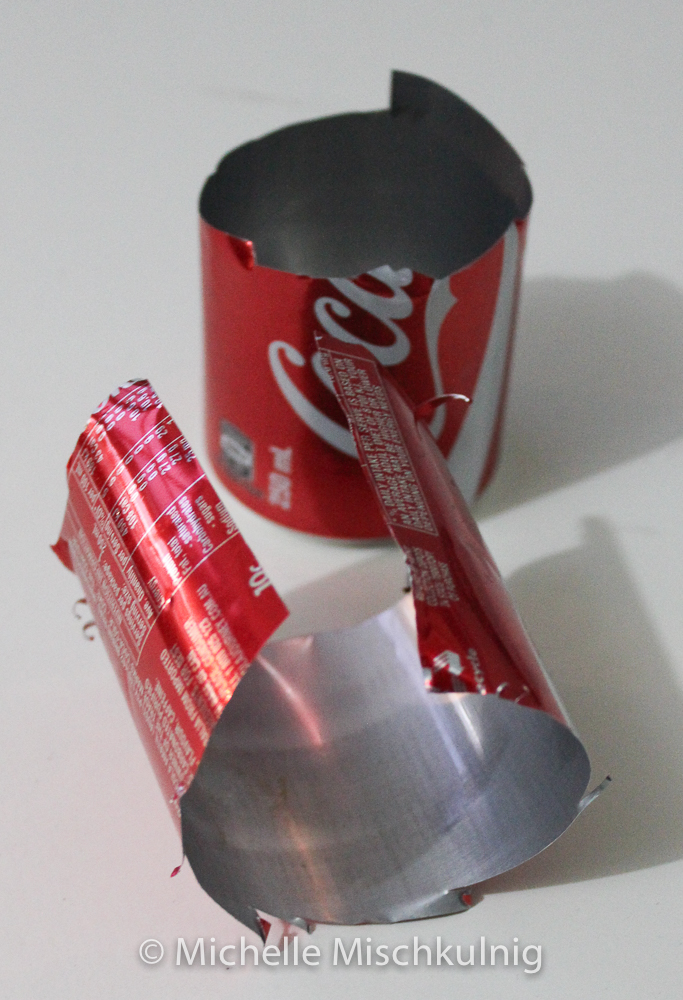 After the can was emptied washed and dried I used kitchen scissors to cut it open.
---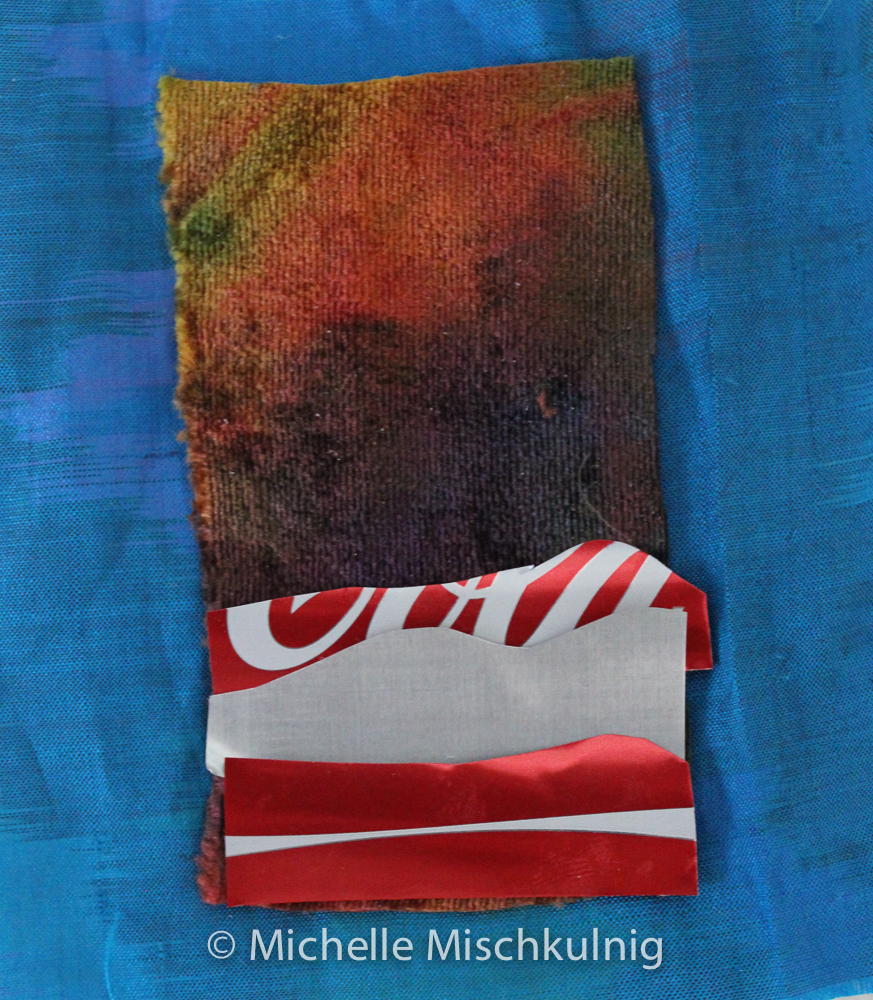 I have used hand dyed silk velvet from The Thread Studio as my back ground fabric and prepared 3 blocks of "coke can " to stitch onto the surface.The velvet is laid on top of some turquoise silk in case any edges are visible when finished. I have backed with some cotton wadding.
---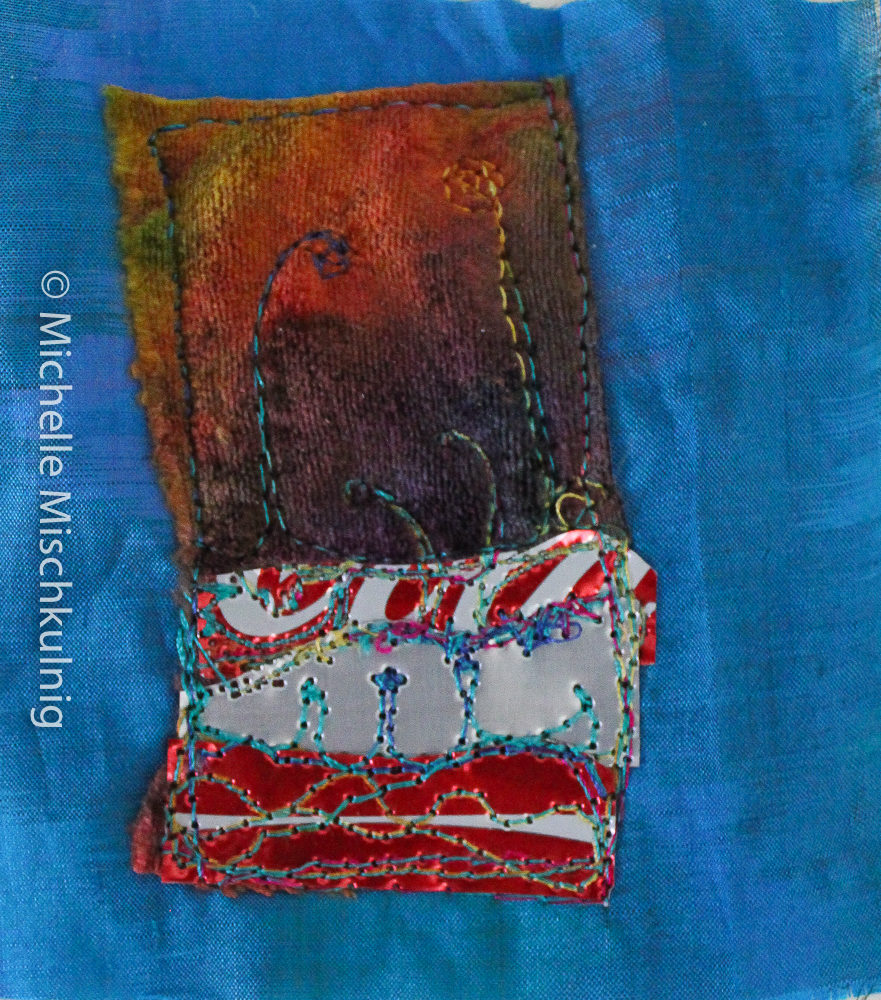 I stitch thru each layer/block of coke can one at a time.I have used both a topstitch needle and universal size 80 needle and free motion stitch you may need to loosen your tension.
---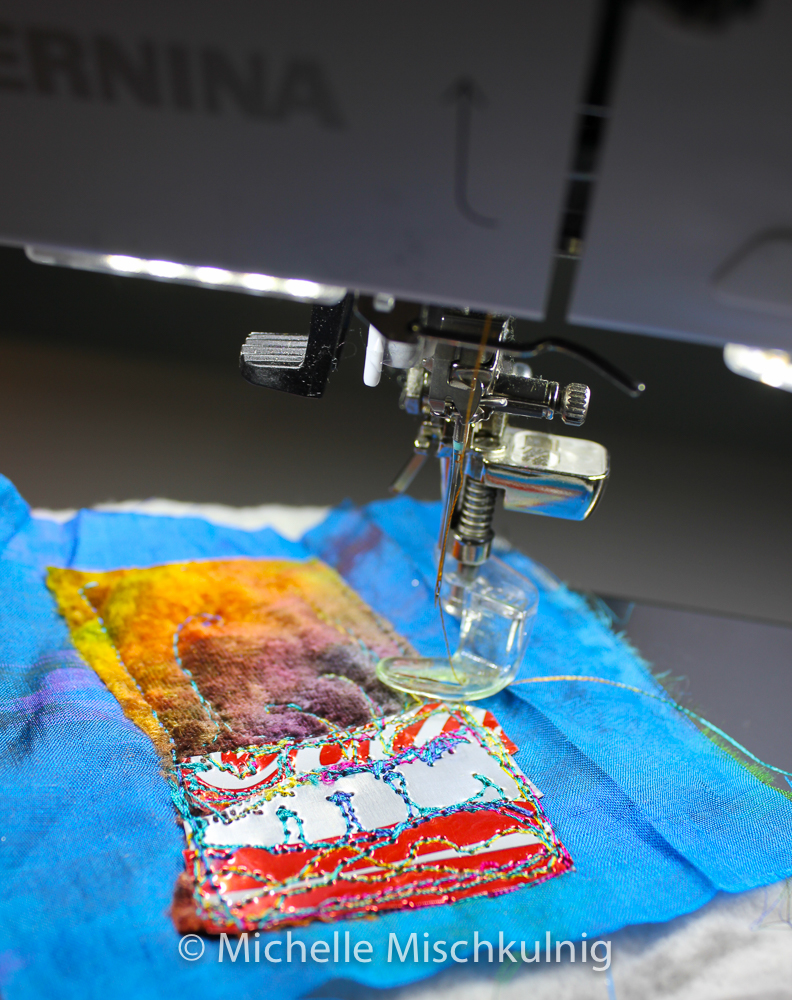 ---
---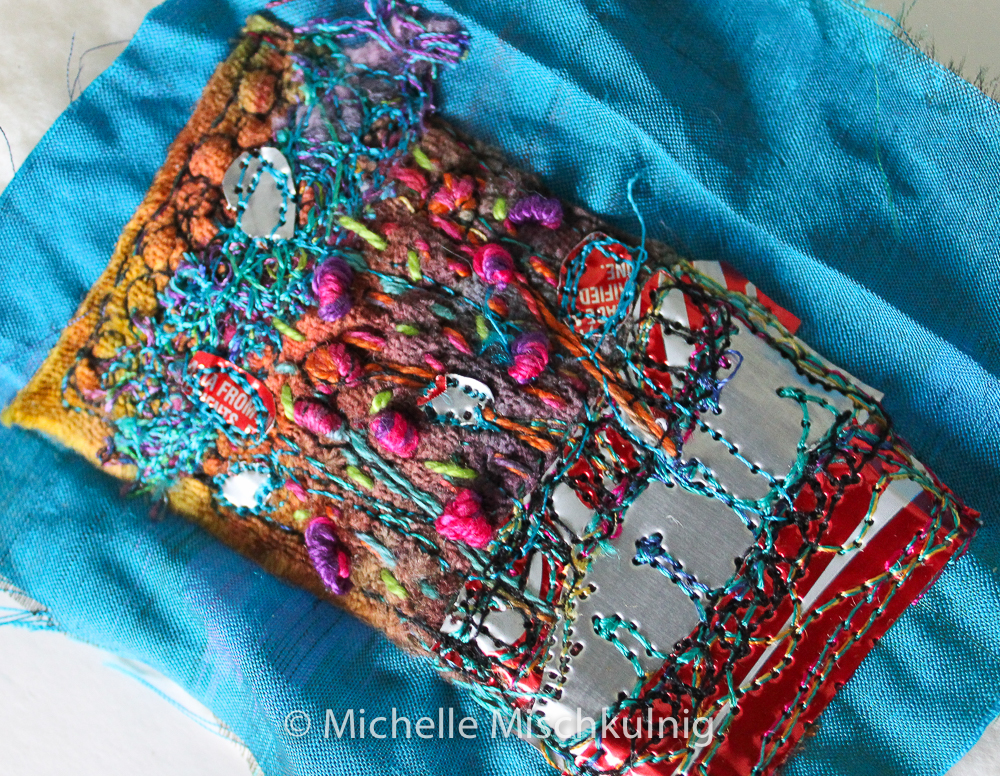 ---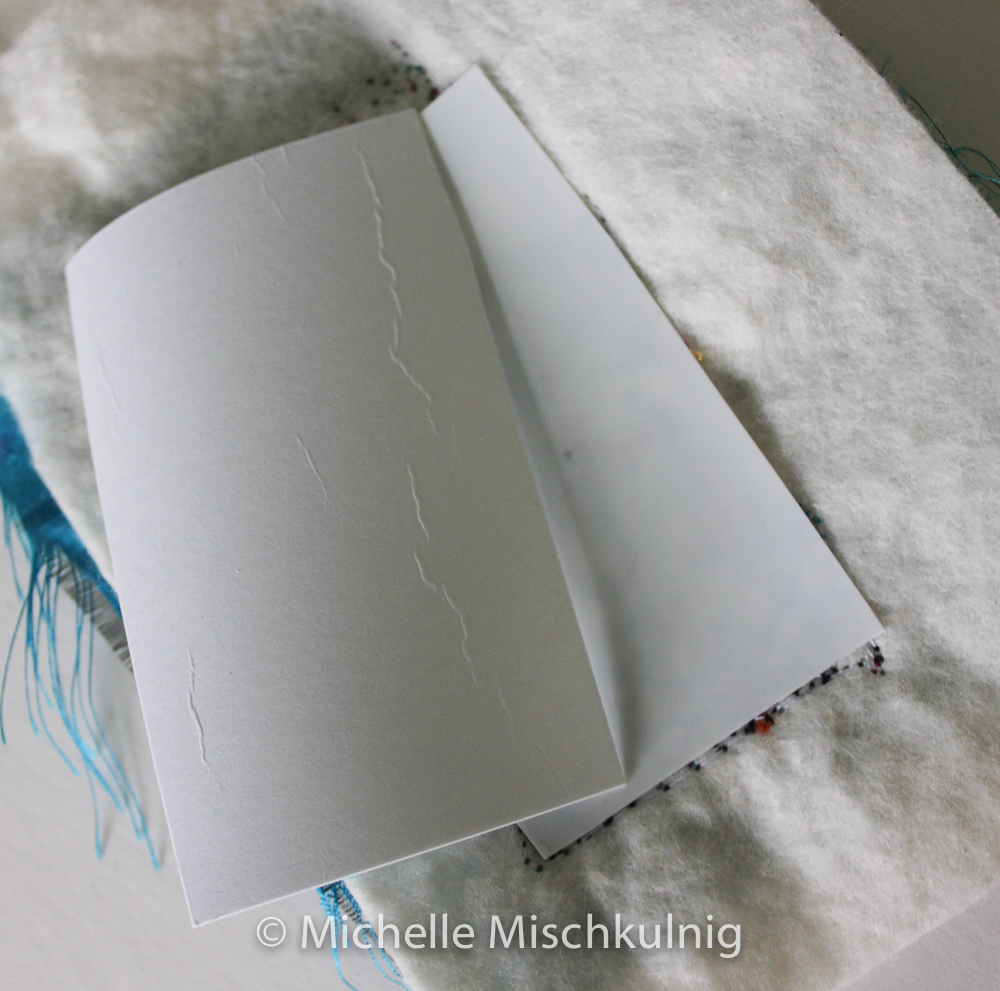 I have used lamp shade stiffening sticky sided paper to give the brooches body. Adhering 2 layers of the lamp paper together and one sticky side to the back of the face of the brooch.I then turn the fabric edges over the lampshade paper shape gluing the fabric down to the backside
---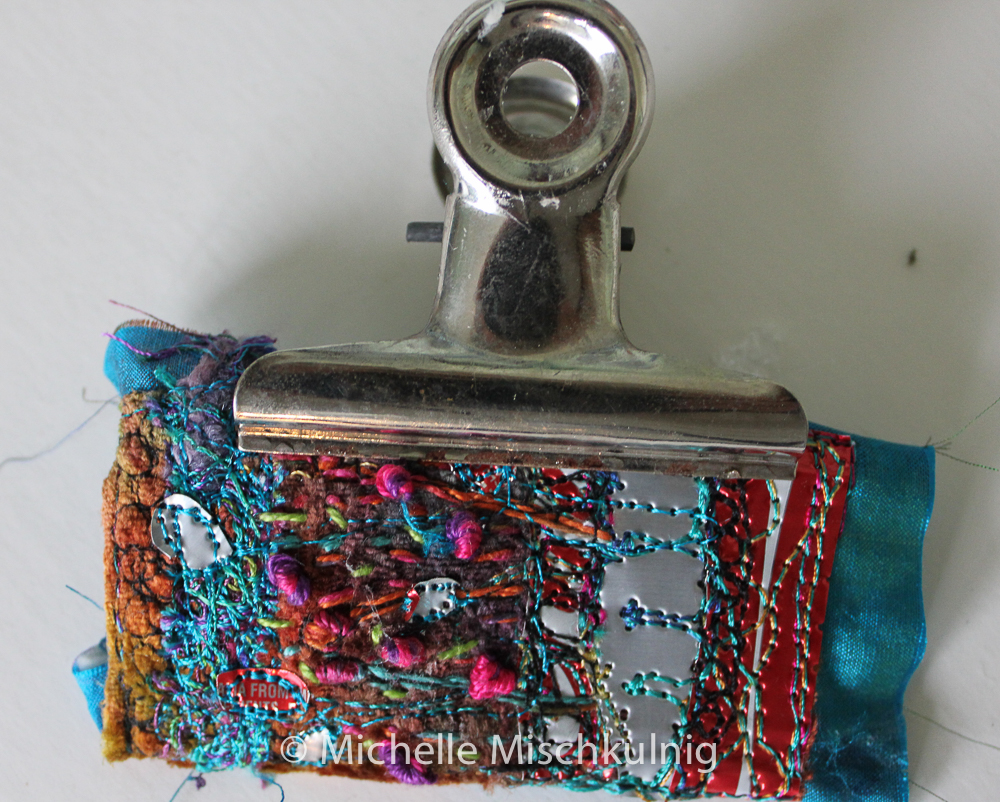 ---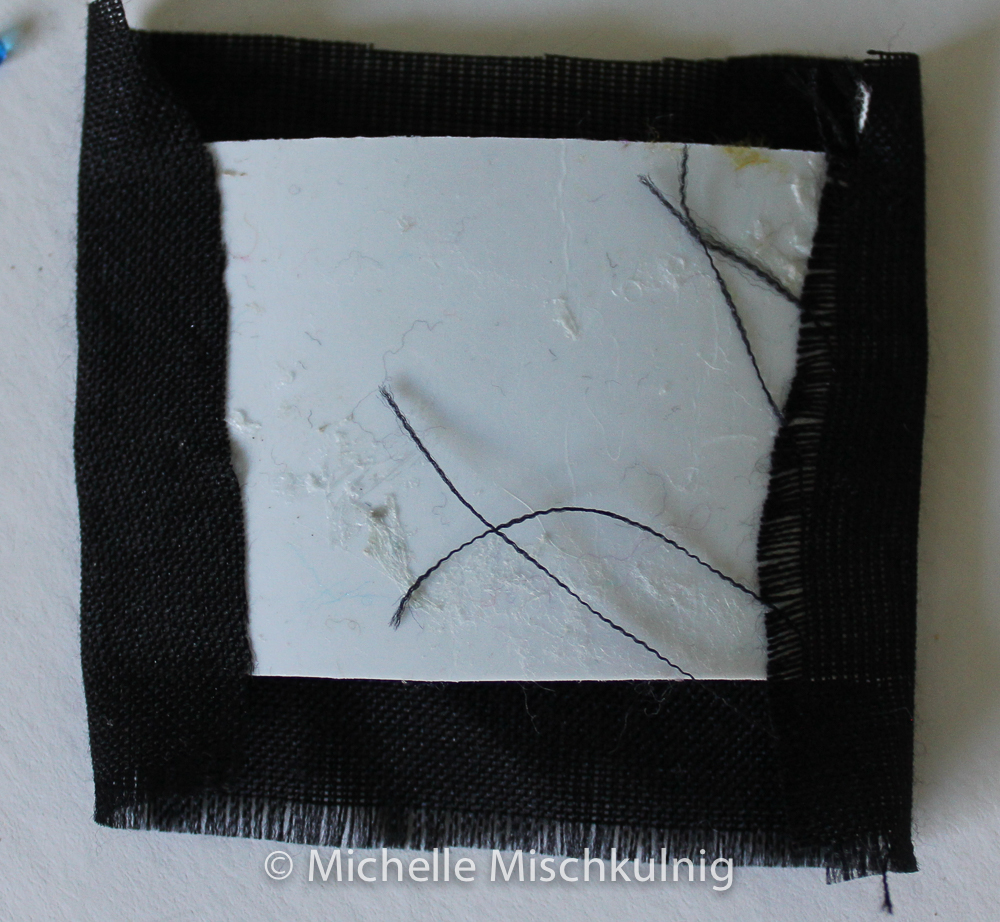 For the back of the brooch use a 3rd piece of lampshade fabric and on the sticky side up cover in some black fabric attach your brooch pin to this and then glue to the front tucking in all raw edges.
---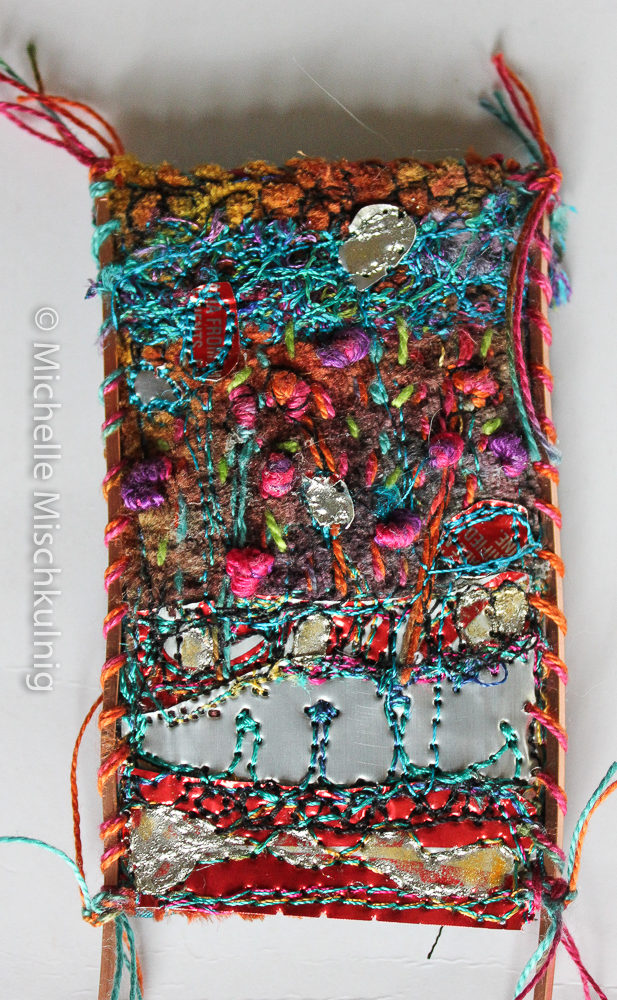 ---