Thinking of new ways with my fabrics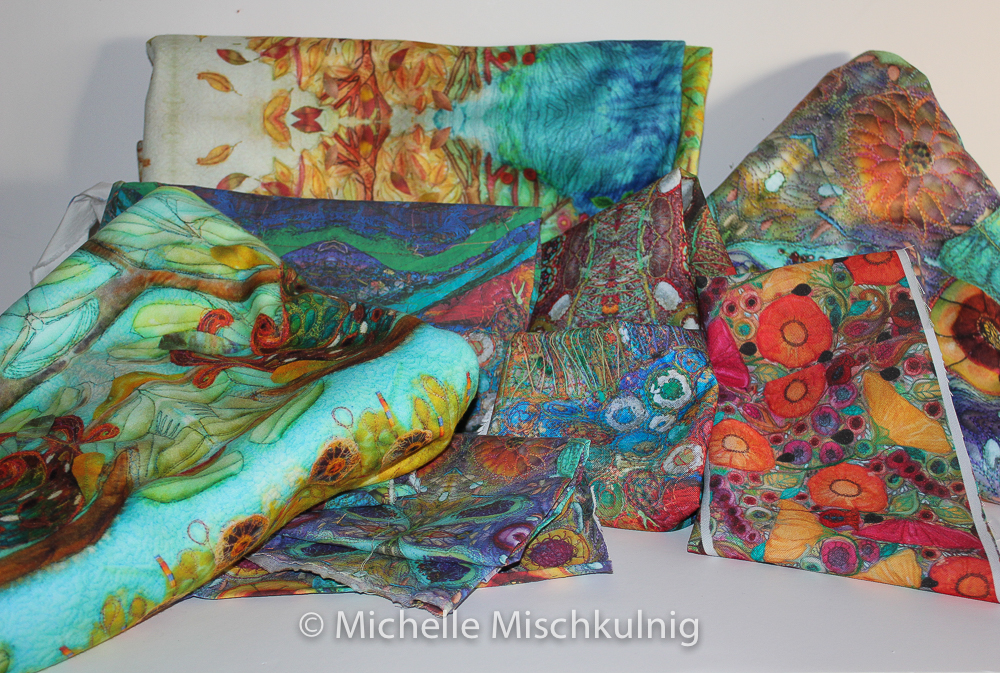 "Every child is an artist, the problem is staying an artist when you grow up" – Pablo Picasso
We have a annual event at Stonehouse gallery it is held each May "Threadalicous" a group textile feature.
I always try to create something new and challenge myself with different techniques. This year I have tried a variety of new techniques, sometimes challenging and always much more time consuming than planned but most definitely full filling and interesting. I am very  happy with the results and know I will take these techniques further in the future. I will share more of my work in future blogs.
Many of you will have heard of and used Spoonflower but for those who haven't check out their website and have some fun having your art work made into fabric http://www.spoonflower.com/welcome
They have a very easy upload system and ideas for layout, I chose to use  part of some of my design  art work and mirrored the image.I am so pleased with the interesting textural results. Their print quality is fabulous.I have used these pieces of  printed fabric to make bags combining free motion embroidery and hand stitching on the surface of the print fabric and leather features.
Think of all the different applications and how you could use some of your own design work, photos, drawings, squiggles and wiggles, colour splashes etc
Below are the bags I made.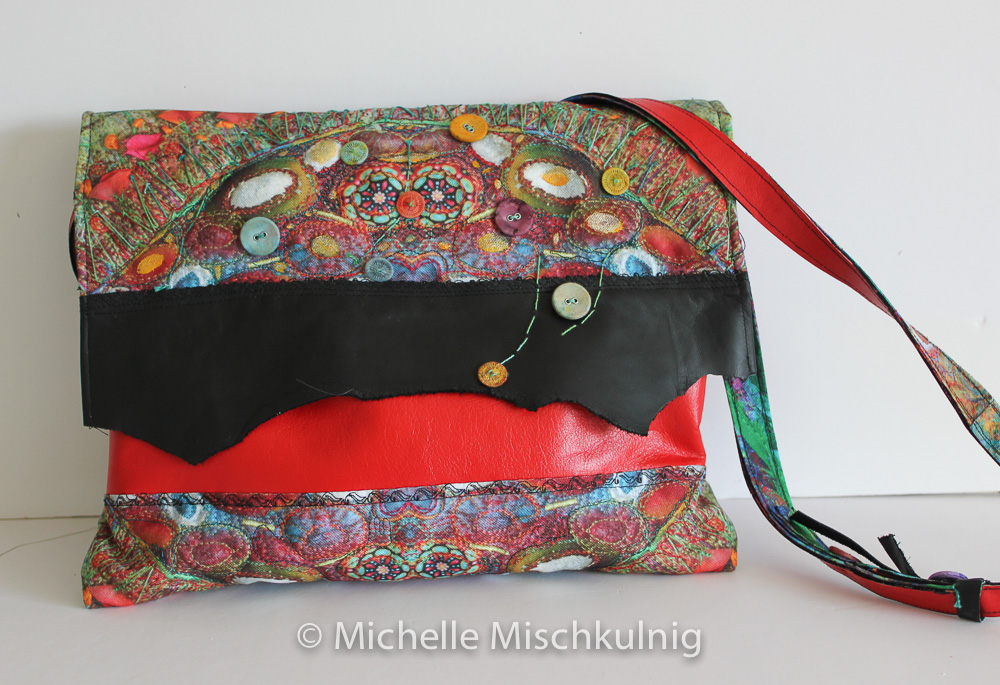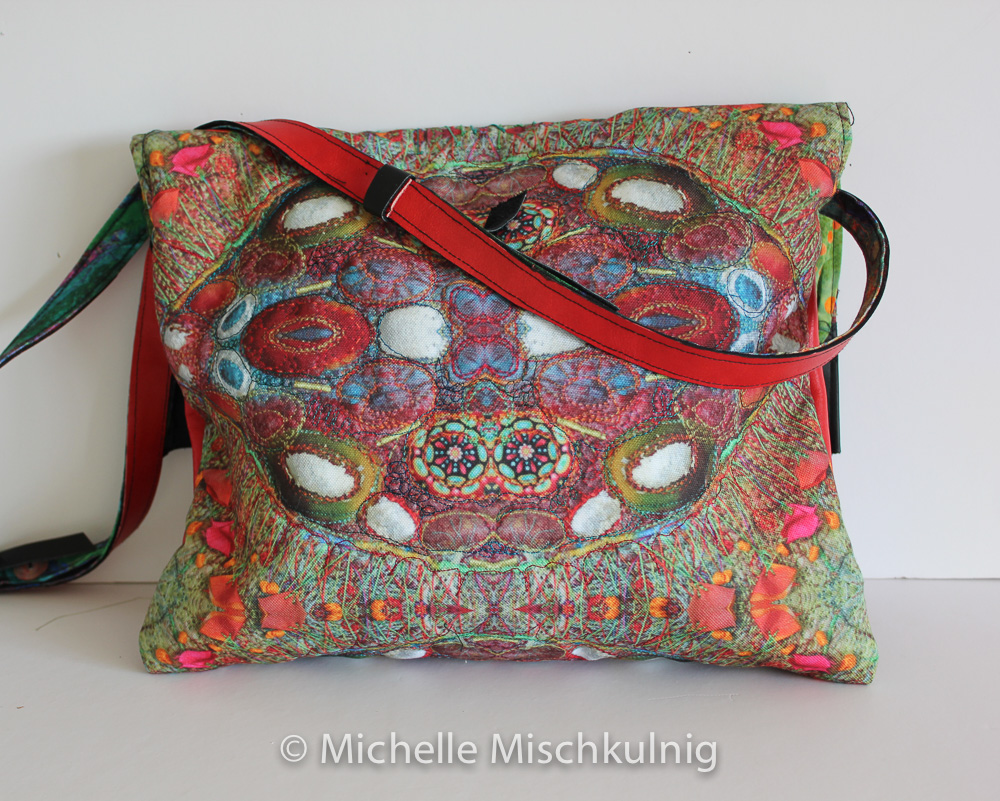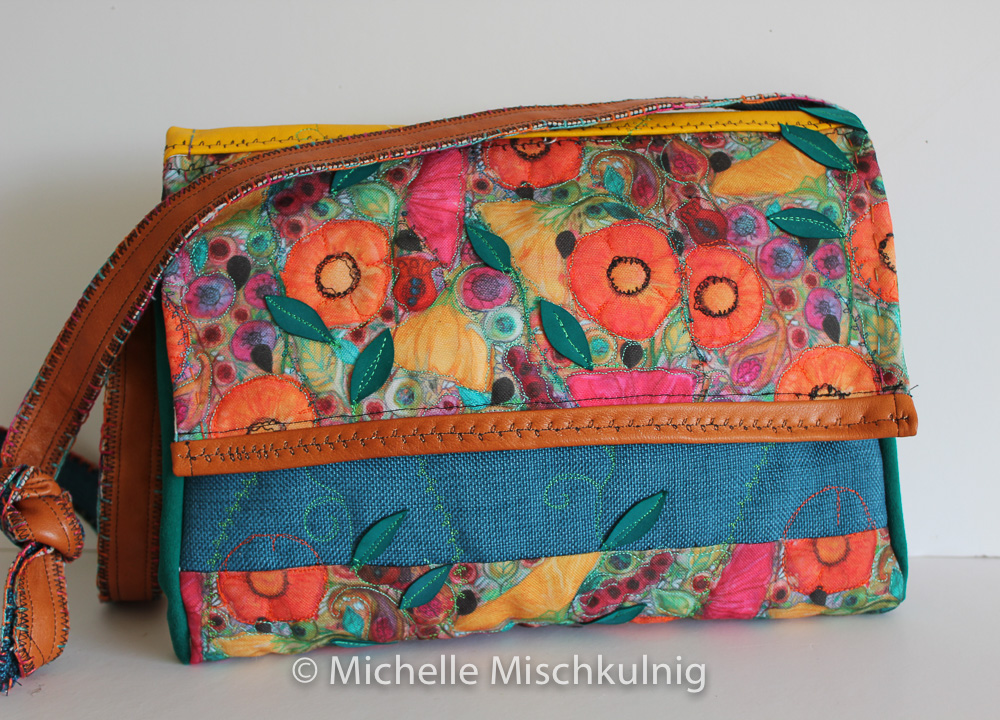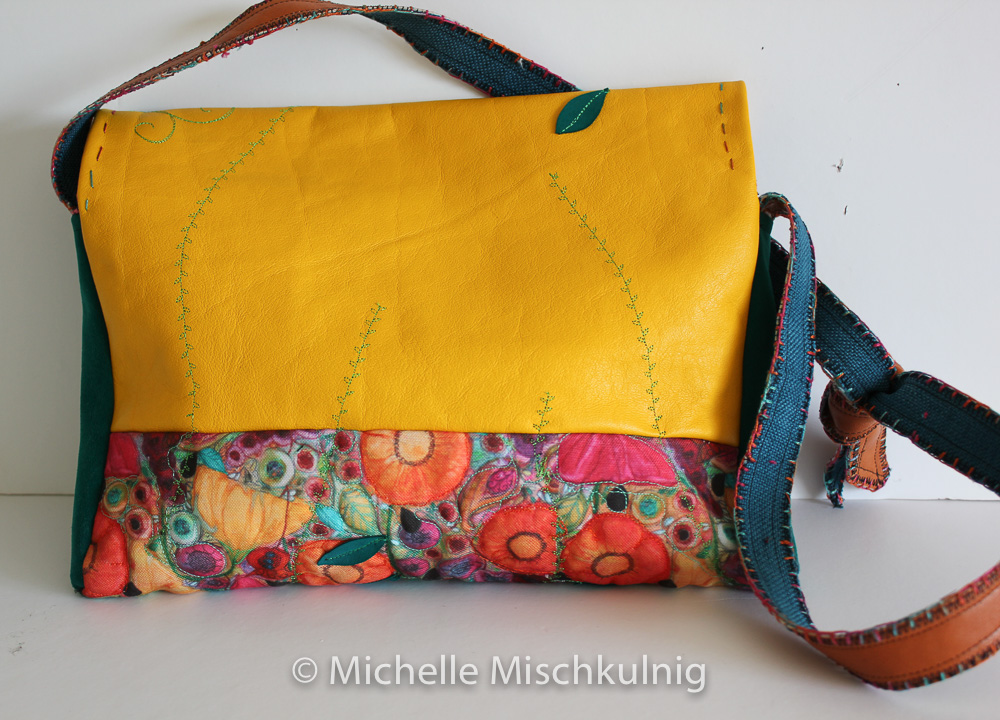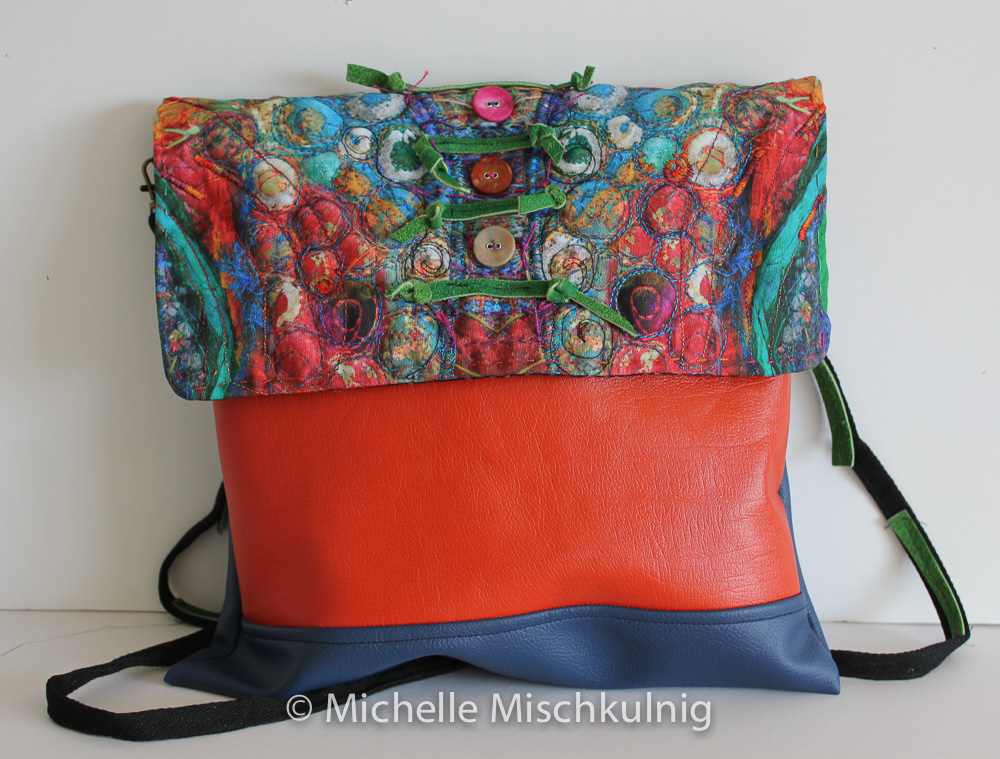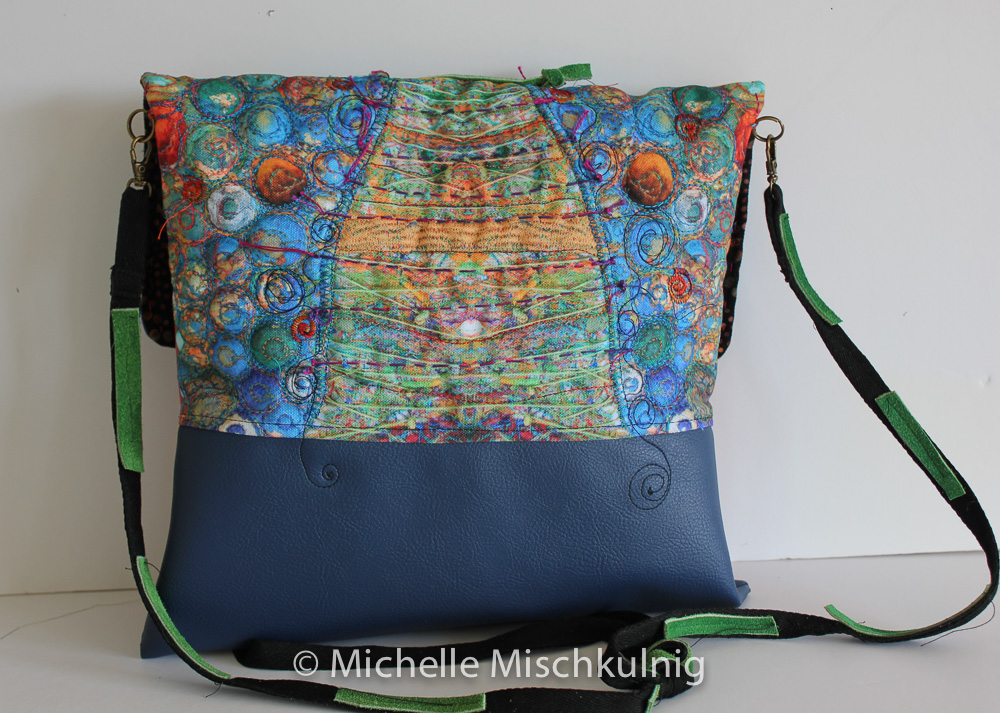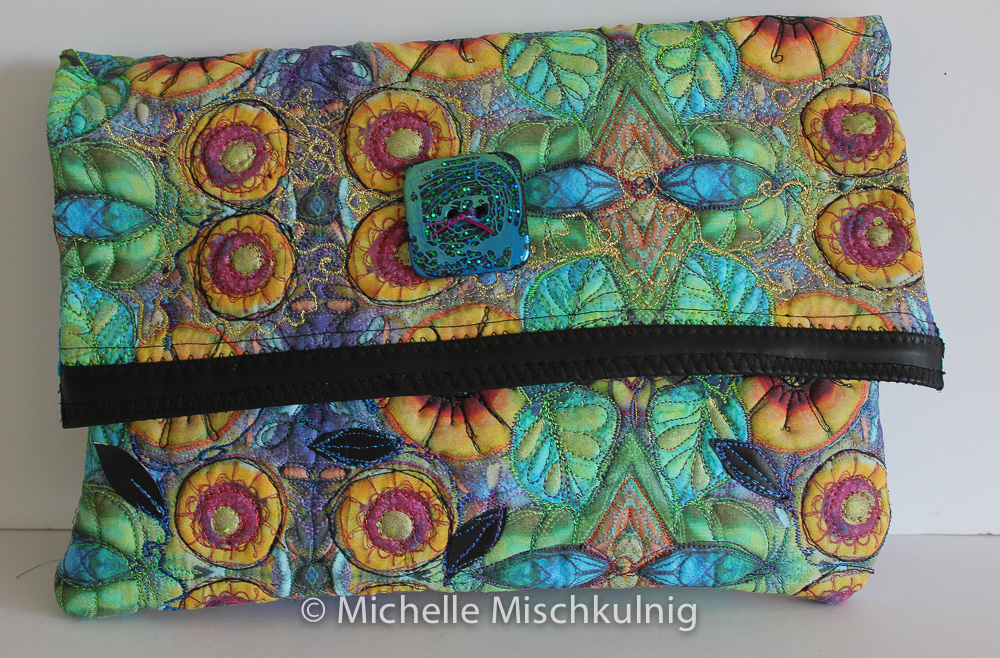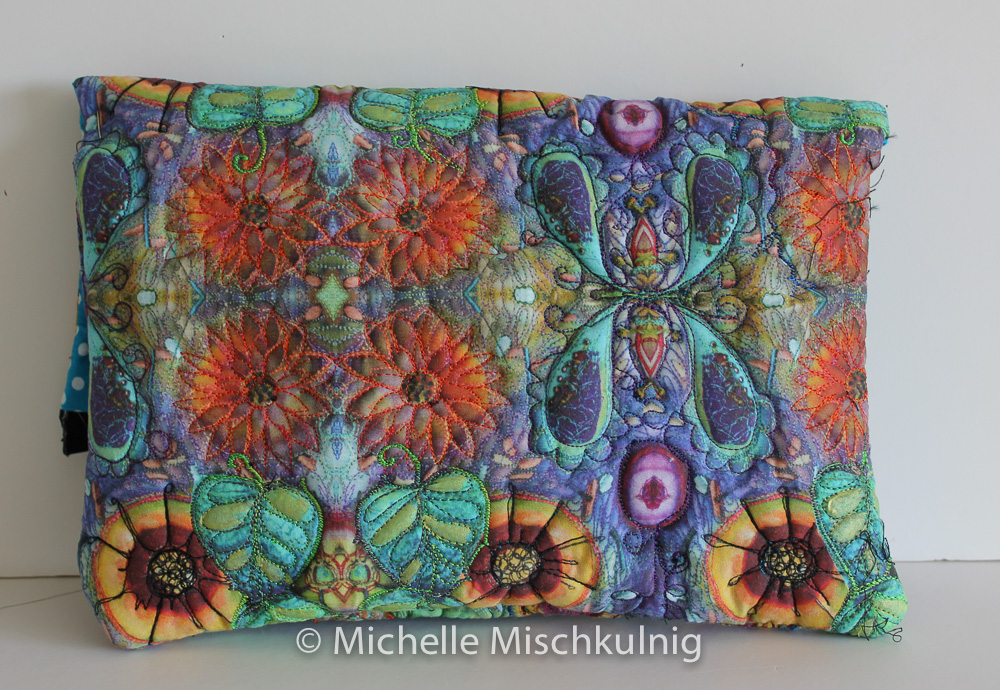 And just to share with you this idea I played around with some throw rugs these are just for me but the prints are gorgeous and its a beautiful light weight fleece.