Having fun
Creating some class samples for teaching in 2016 
I will let you know when and where as soon as registration is open.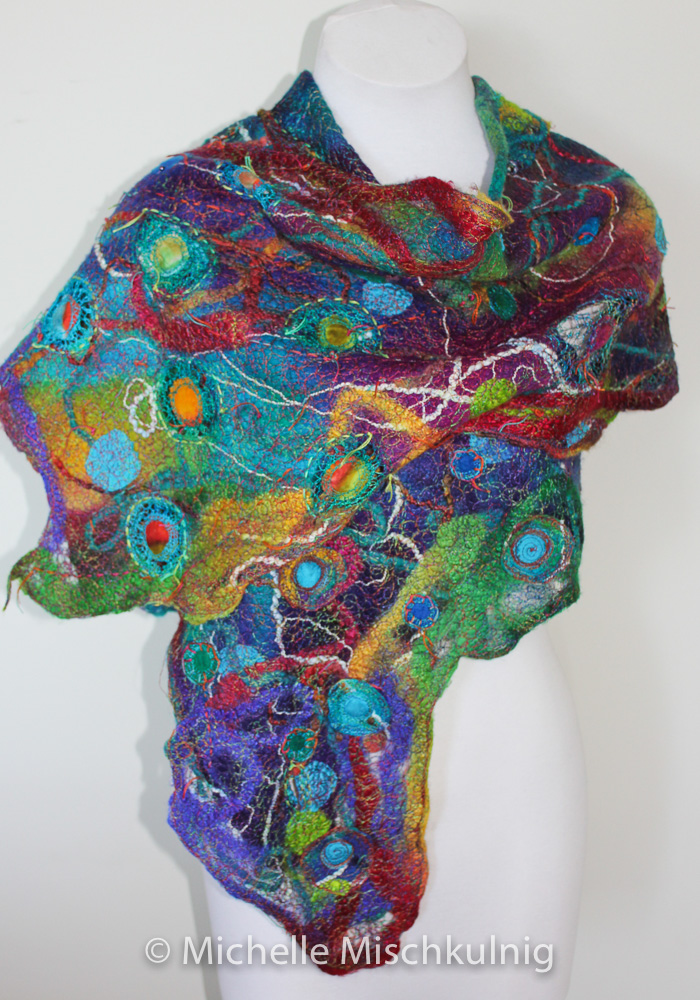 This week in my studio creativity has been buzzing so many ideas I would love to teach.Where to begin, I have made a start on my class samples. I am thrilled to be sharing some of my techniques and relish in the knowledge that each participant will take these possibilities and own them for them selves this is undeniably satisfying. As a teacher I hope to captivate each student and set them on the journey to new creative pursuits to give them the courage to grow and to embrace colour and texture.I love to share my ideas and wisdoms and learn from those in my class everybody contributes to this whole experience. I am excited and  looking forward to teaching this year. I only have a few teaching events in 2016 leading into 2017 and I will be able to add more to my events page  for 2017 as time progresses.
"Creativity comes from trust. Trust your instincts. And never hope more than you work."
― Rita Mae Brown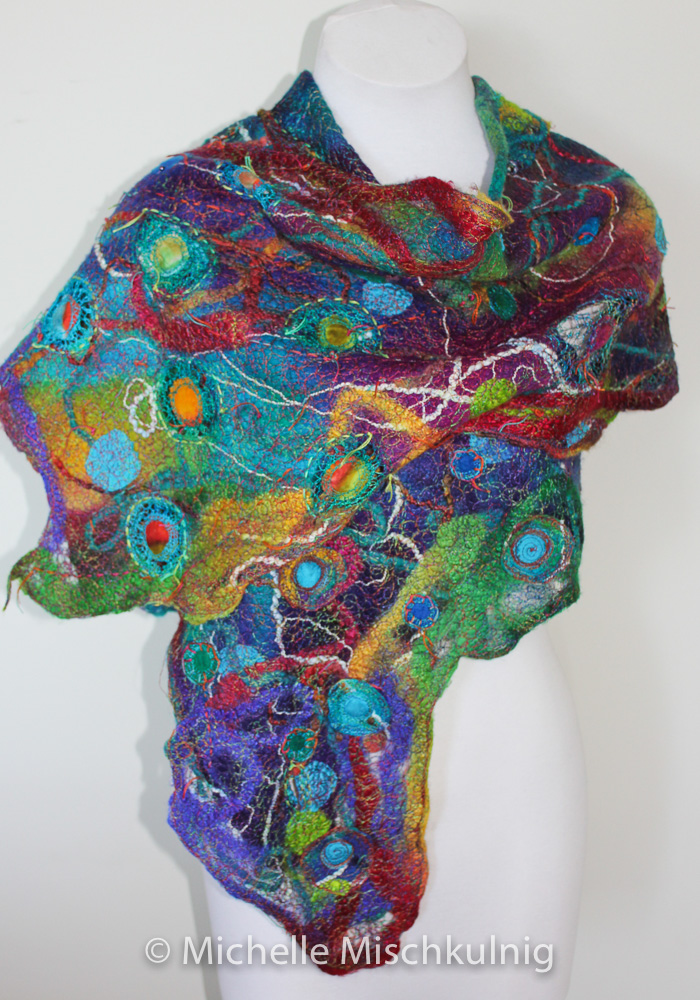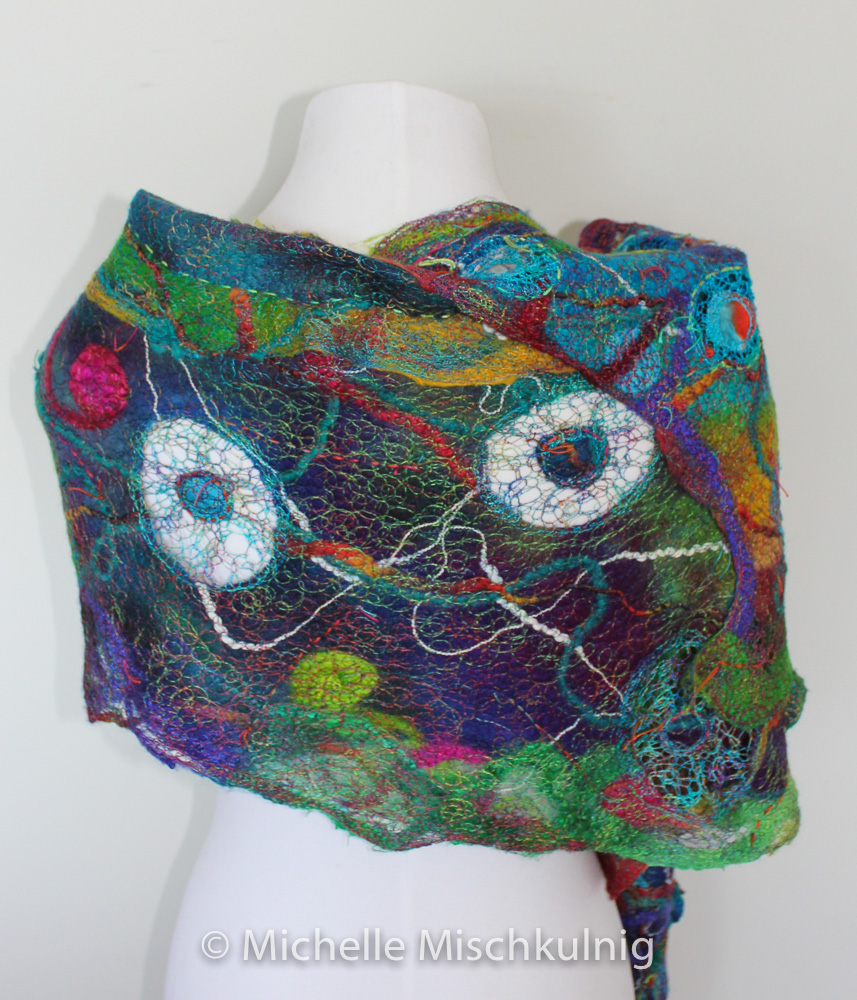 I am teaching the technique of a wearable art,  scarf/wrap in a master class.The participants will need to be confident in free motion machine embroidery and love to sew. They are not hard to create but do take many hours of stitching  so you need to bring a smile and sense of humour.We will be using  hand dyed and hand painted silk fibres,  yarns and fabrics. There is the scope to add some signature hand stitching with endless possibilities for you to explore. When your project is finished you will have made a treasured wearable art garment to make you feel special and have opened a door to a new journey.
Old city doors 
As you may understand by now I love the romance of "Old city doors", what have they heard, what have they seen, imagine the secrets they know whispered by lovers, by men of power, gossips and ladies.I love the way they hold fast and strong carrying burdens and joys, scratched and dented, paint peeling, brass glimmering, their locks and hinges,  the way the step is worn,  the strength  of the timber,  the shelter they provide, I just love "Old city doors". In this class I hope we can capture the romance and character of "Old city doors".We will be messy making your own paper, fabric, playing with inks and crayons, water colour pencils, melting fabrics, using metallic rubs and paper bags. There will be hand stitching and machine stitching through papers and fabrics.Lots of experimenting lots of new possibilities.I hope you can join me in this class and add a little romance to your textile art works.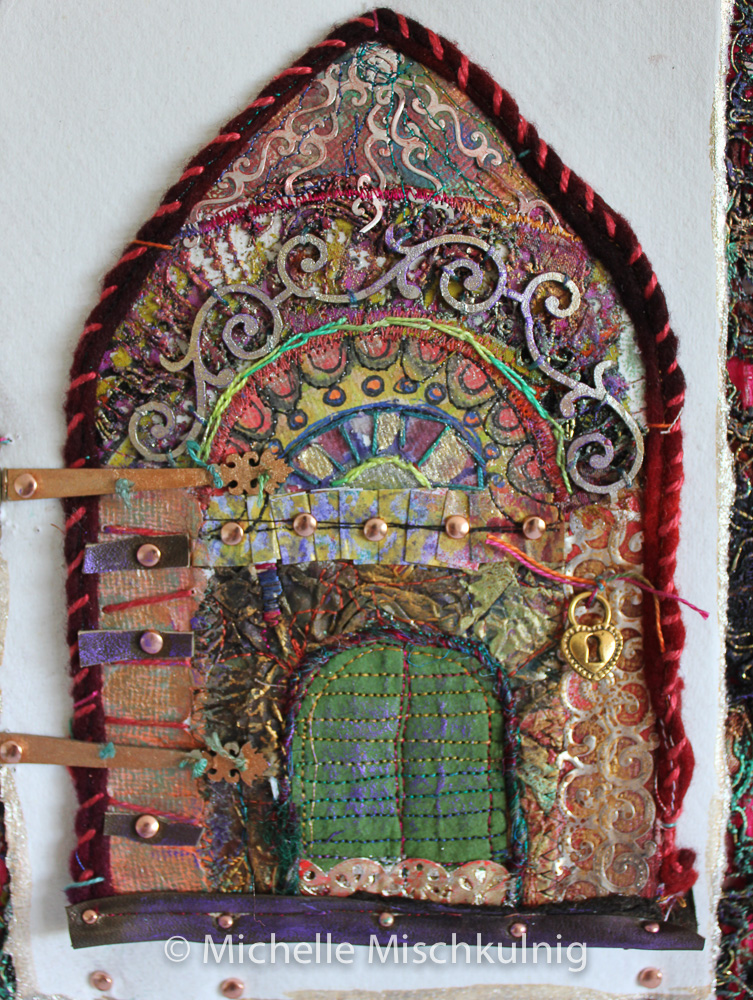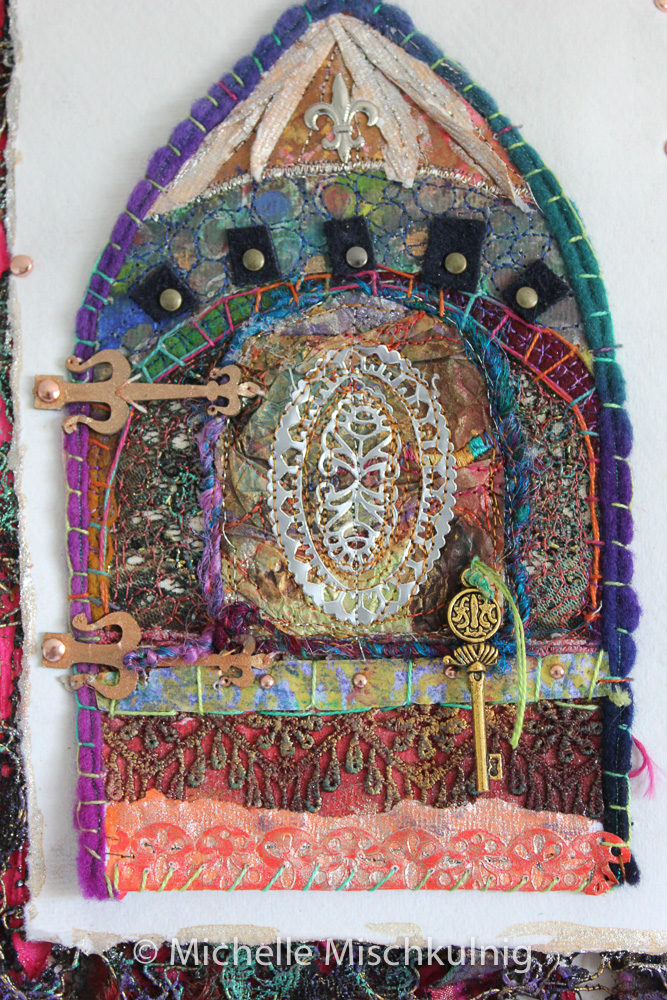 Please note all classes will be listed on website and Facebook when registrations are opened.