Every body needs a treasure box. 
Creative play and inspiration.
This week in my studio.
This week I have wound down and and next week it will be a little more, but never for long. This week I have put together scarf kits for sale on FB with lots of yummy colours and textures and finished a large textile art work about the Mediterranean. I am looking forward to next year and taking on some new ideas and themes. I will be teaching in a few venues next year where I will be excited to share my techniques and ideas to give you possibilities, I will keep you all in the loop.
Treasures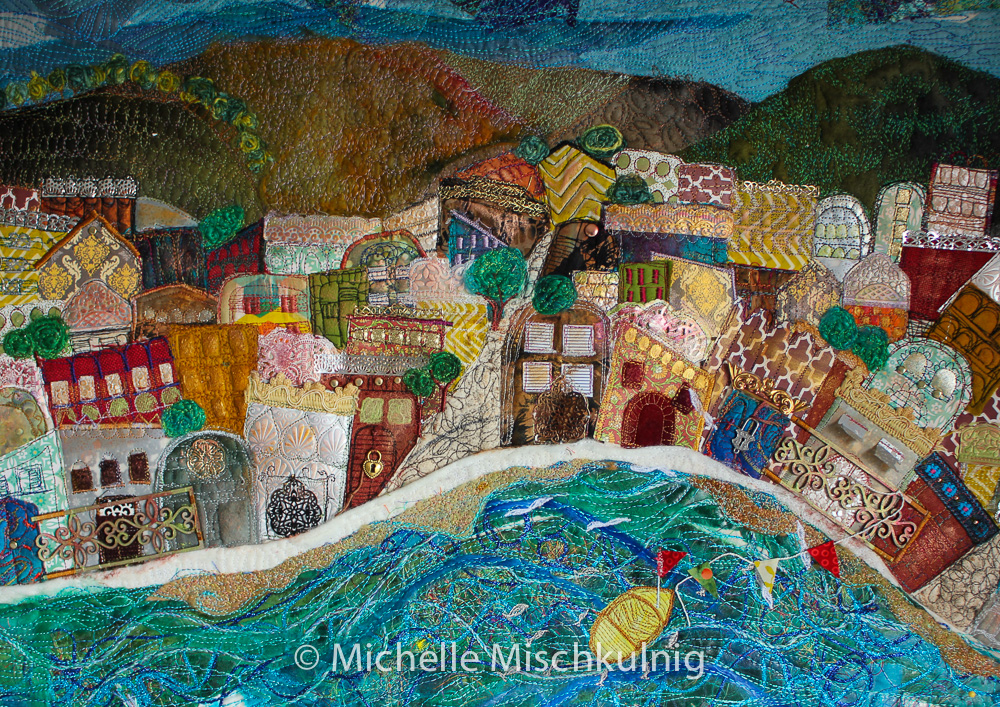 Everybody should have a treasure box in their workroom. The kind of box that houses broken or disregarded jewellery and wonders that becomes overflowing with special bibs and bobs, fabrics, textures, wires, gems, paper, maybes and why nots.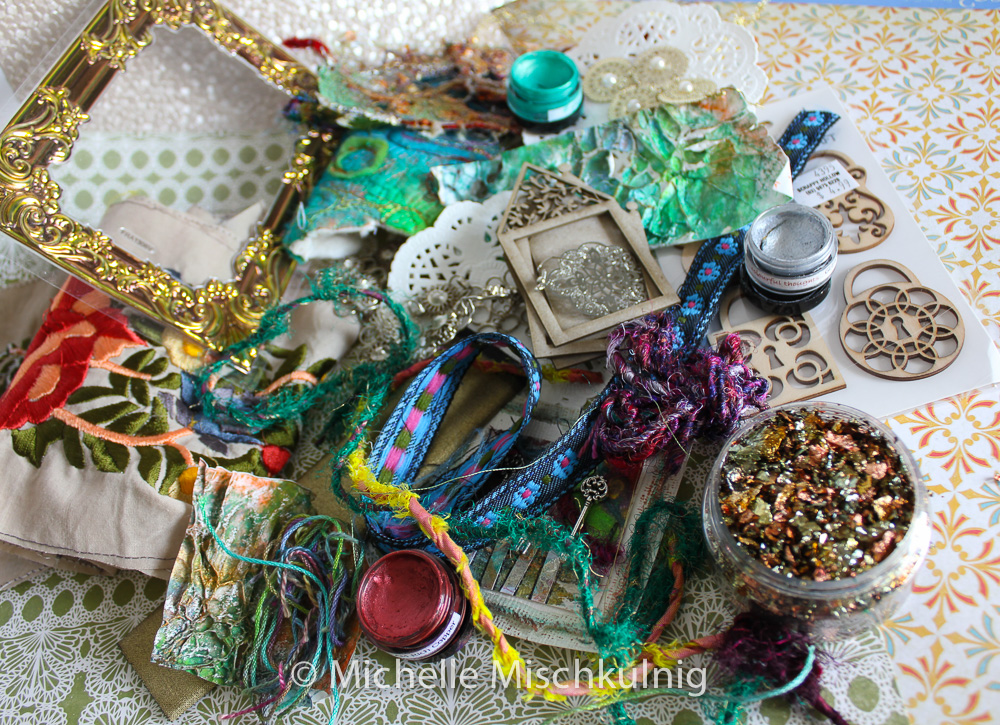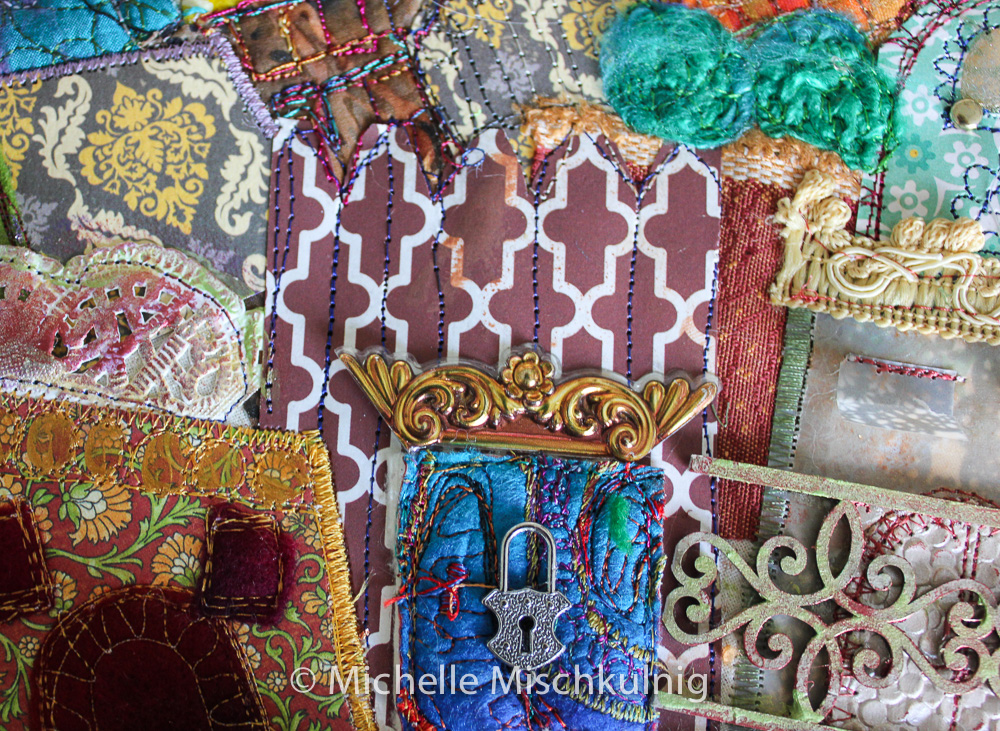 "And above all,watch with glittering eyes the whole world around you because the greatest secrets are always hidden in the most unlikely places. Those who don't believe in magic will never find it "
Roald Dahl
When I am out and around I always keep my eyes and mind open wide for treasures and discoveries, so many can be found in the most ordinary of places. You always need to be thinking outside the square,  looking for possibilities. Go to the $2 shops, scrabble round in their products, you will be surprised and inspired by what you can find, visit scrapbooking shops, save wrappings and easter egg foil, ribbons. Look for cheap jewellery, think about the object of desire does it cut, sew or bend. Can it be incorporated in your art work as part or whole.
Found objects are exciting to explore. Challenge yourself in how they can be used. Can they be stitched,  glued, painted. Your creative side should be an adventure, playing with dried seaweed, paper bark, silk cocoons and feathers.
One of my favourite mediums is the ordinary brown paper bag scrunched and textured then painted and stitched.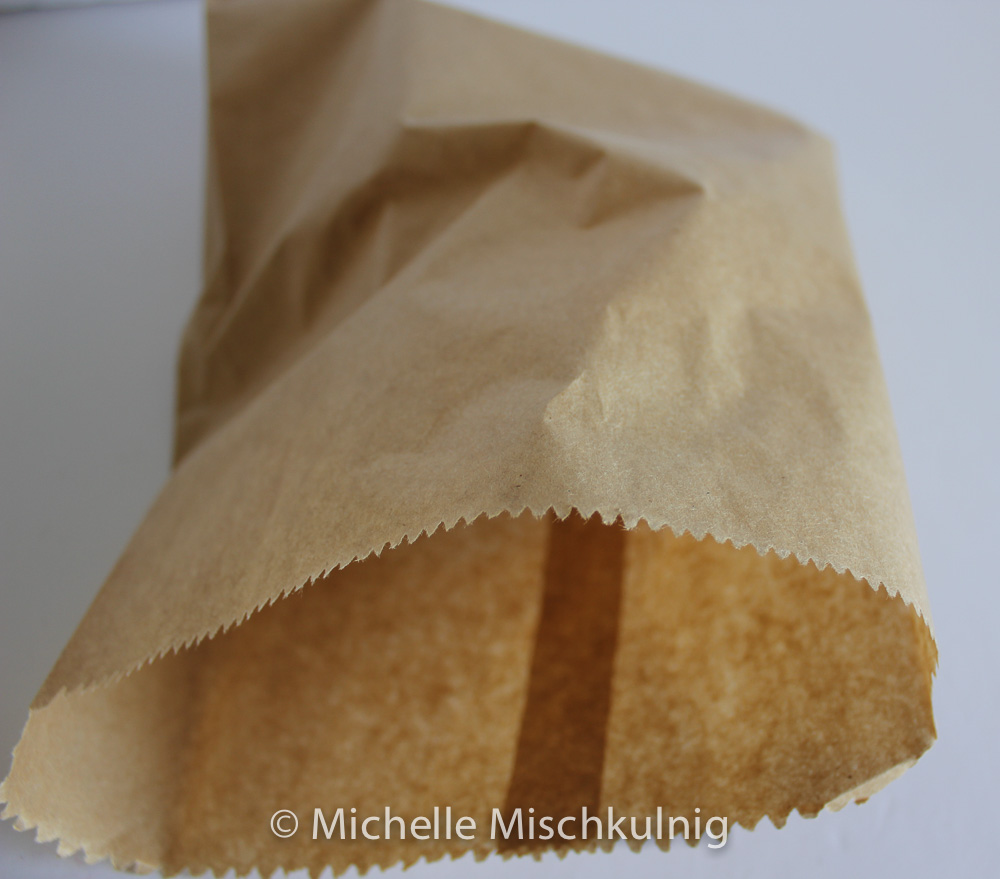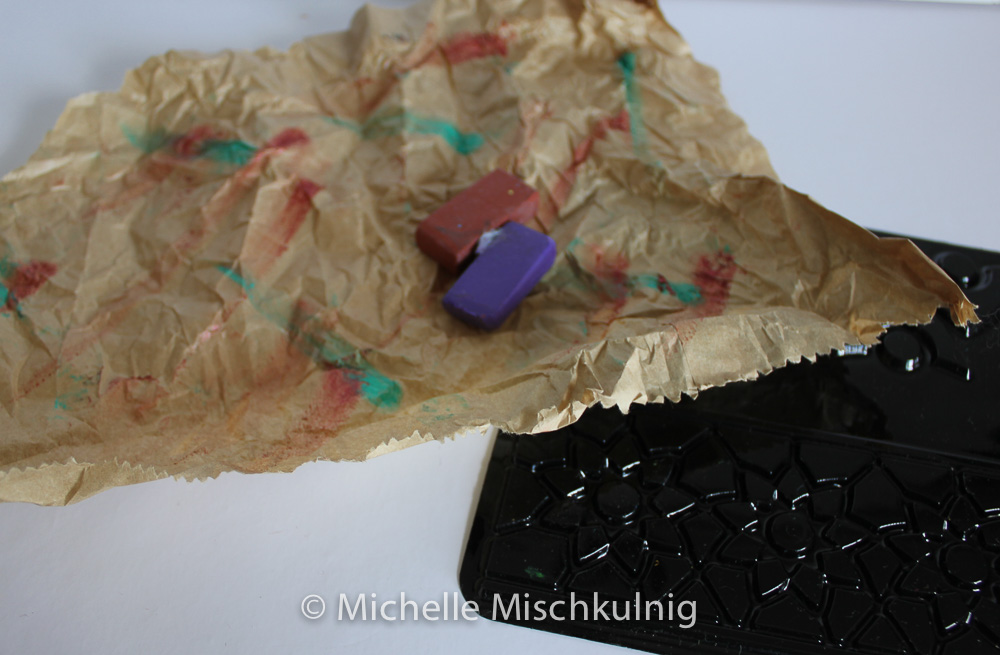 Scrunched and textured using wax crayons.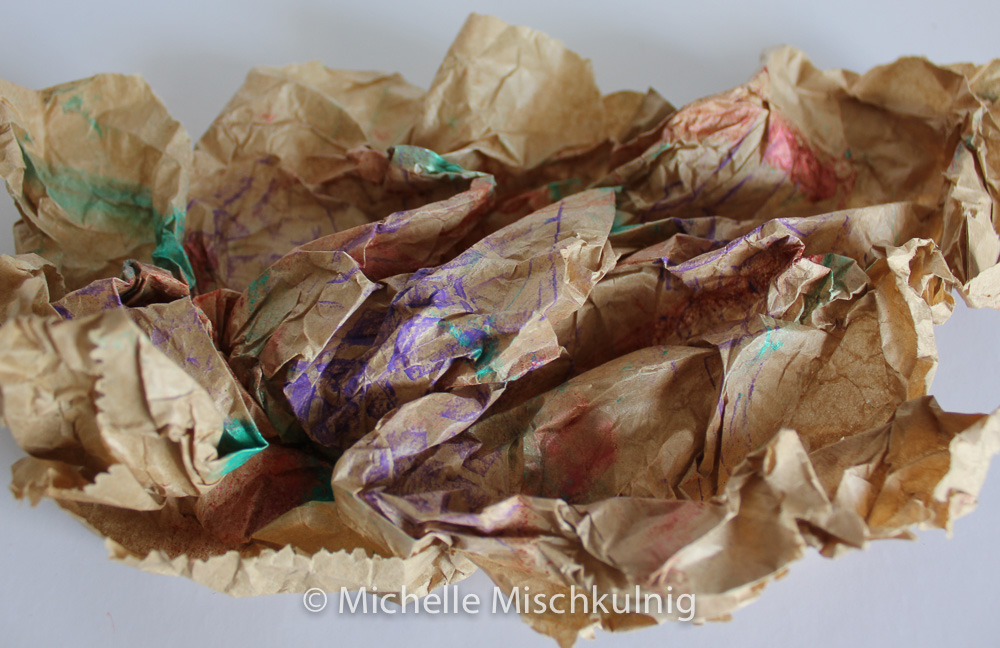 Scrunched some more to make wonderful creases.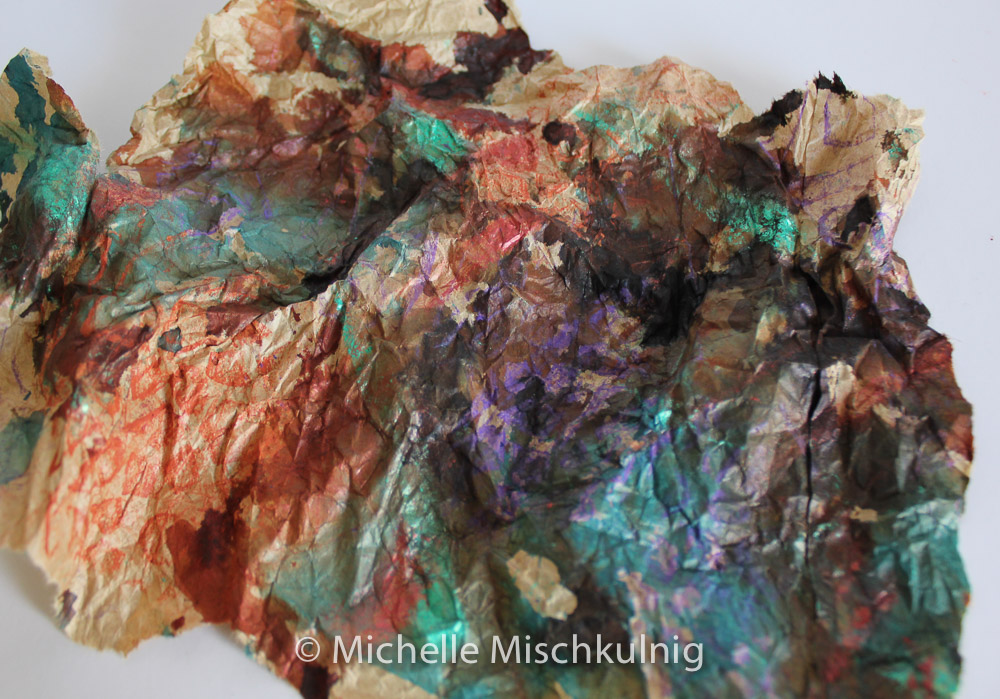 Painted with inks and watered down acrylics.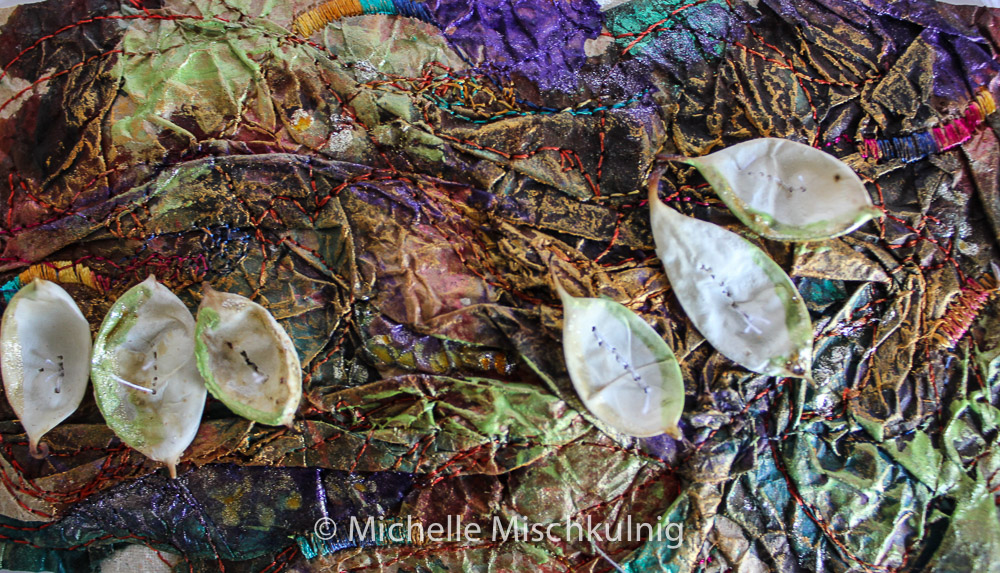 Then ironed onto a calico back ground using fusible web, all those wonderful folds, creases, and texture. This is then stitched and gleam added to the surface to enhance the lovely textures. Finally stitched some dry seaweed for a textural 3D affect and for you to share the possibility.
So keep your eyes and mind open wide ready to discover new treasures and stimulation.