Update on my upcoming events. 
This short blog is just to update you on my upcoming events.I have just completed 40 textile art works  works for my exhibition "its all-out the garden" which is opening Friday the 27th at Yering Station Yarra Glen. The exhibition finishes January 17th.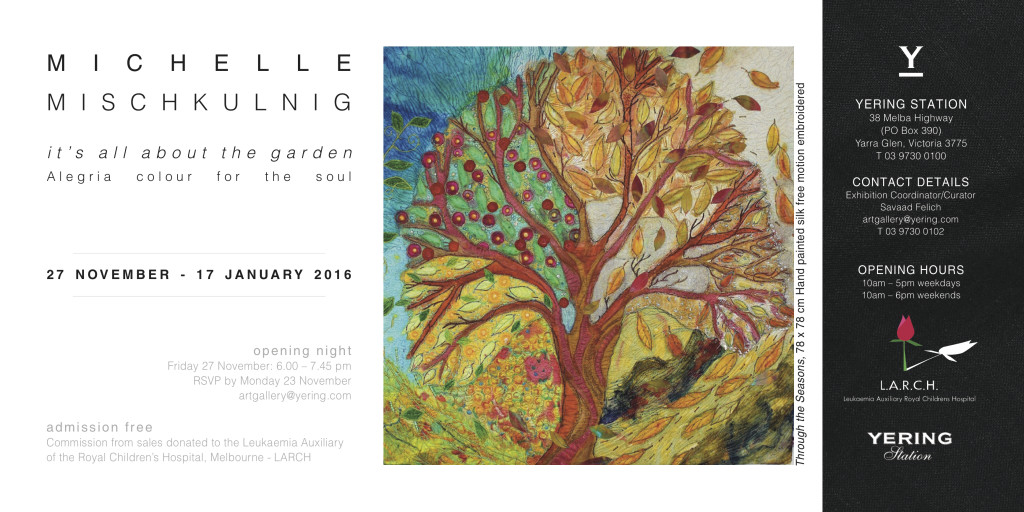 This exhibition has consumed me for most of the year and I am relieved to be setting up tomorrow. I am looking forward to sharing the opening with family and friends on Friday night. My focus and drive can have a little holiday now.
A sneaky look at two of the pieces. I will share the rest of the exhibition with you after the opening. You will be able to find them on my website.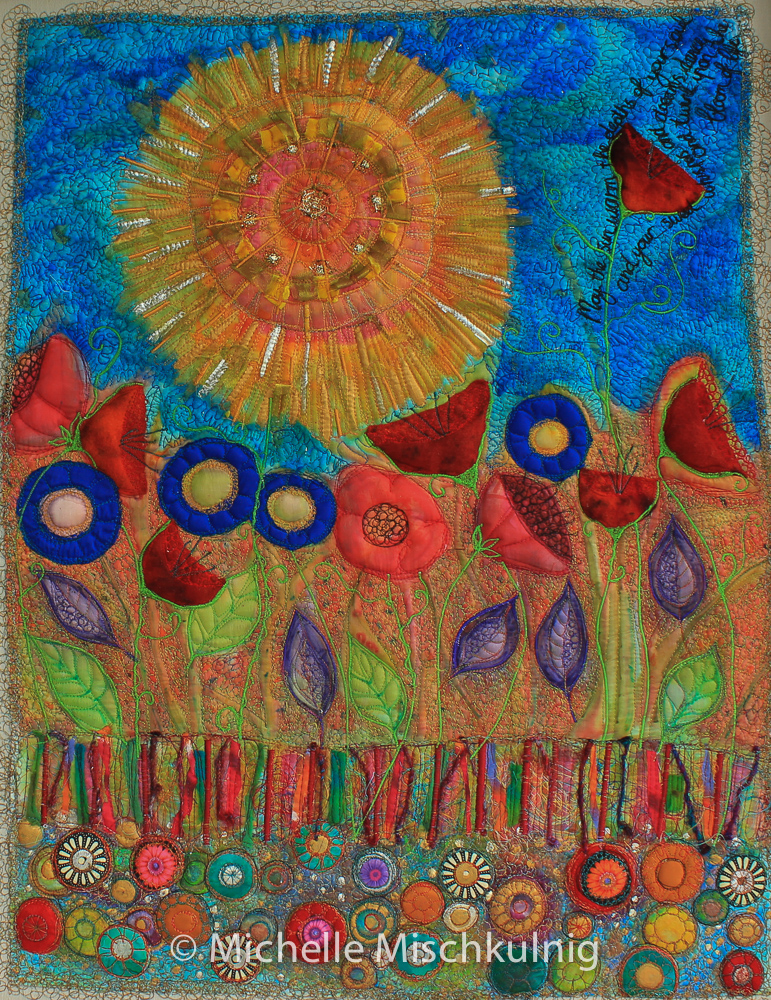 Teaching in 2016
Byron Bay – accommodation and 2 day package June/July 2016 dates/costs/project (to be confirmed).
Berry (Southern NSW ) retreat – August 27th and 28th 2016. Class project and registration open in February 2016.
Perth – August 2016 dates and project to be confirmed early 2016
Whitsunday Cruise – March 2017  https://chelletextiles.com.au/travel-itineraries/948/ ,http://www.craftours.com/trips/?page=australia_michelle_0317  bookings are being taken now