Shop
Shop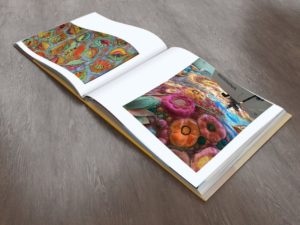 My Creative Life – the textile art of Michelle Mischkulnig
'My Creative Life' is a collection of beautiful images of my work, as well as words of inspiration. Filled with colour, this book is sure to inspire.
This book will speak to your inner creative and inspire you on your creative journey. Immerse yourself in 80+ full colour A4 pages, published in hardback form.
Order your copy of My Creative Life via our Kickstarter campaign. Not only will you be one of the first to get your hands on a copy of my book, but I am offering all pre-orders a special pre-order only price.