A window into my studio 5
Tyvek, colours, melts, twists and sews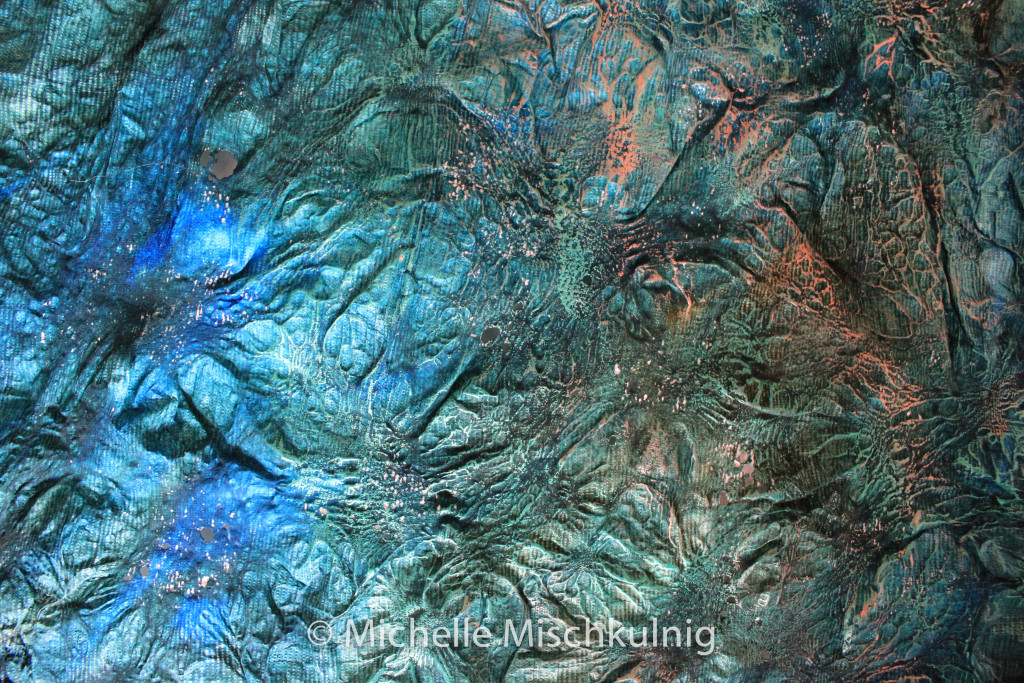 Wow another week has passed me by in my studio and a pretty industrious one
 I  thought I would share with you a little about my week, really not much difference to most weeks in my studio
 My artwork is my passion and it is my income. I am very privileged that my meger artist income can be derived from my love of textiles and creating textile art works.
My studio is my work space and my day usually starts around 8-8.30 am (I am most definitely a morning person). I love the mornings and wake with an anticipation of the creative day that lays ahead. I work in my studio Monday to Friday and usually 6-8 hours a day producing textile art works. Maybe next year I will  cut back to 4 days a week but I have been saying that for years and can't let go.
This week in my studio I have finished two commissioned art works,  for the UK, my last piece for my exhibition and some clutch bags.
Tyvek 
I also completed the last art work for my exhibition this week. It is a lace work Lilly pond. Have you ever played with Tyvek before? There are many many possibilities. I wanted to use Tyvek to create a rich and textural  water pond. I didn't want to use stitch and fabric for the pond because my water Lilly tendrils are going to be floating over the surface. Below is a description of Tyvek film, there are different weights and different affects. I have used in the most simple method to suit my project.
Tyvekfilm
Tyvekfilm is a non-toxic Tyvek sheet of bonded, spun polyethylene fibres, available in three different weights. With the applicaton of heat, it changes form, shrinking, bubbling and distorting, to give a range of interesting surface textures. Its 3D qualities and durability, give exciting possibilities to all those involved in the fields of Decorative Arts and Crafts. It can be stitched by hand and/or machine, and will not rip or tear. Tyvekfilm can be coloured before or after distortion, in a variety of ways, from coloured pencils and felt pens, through to fabric paints – any medium which can safely withstand the heat of an iron or heat gun.
( description above from Thread Studio catalogue )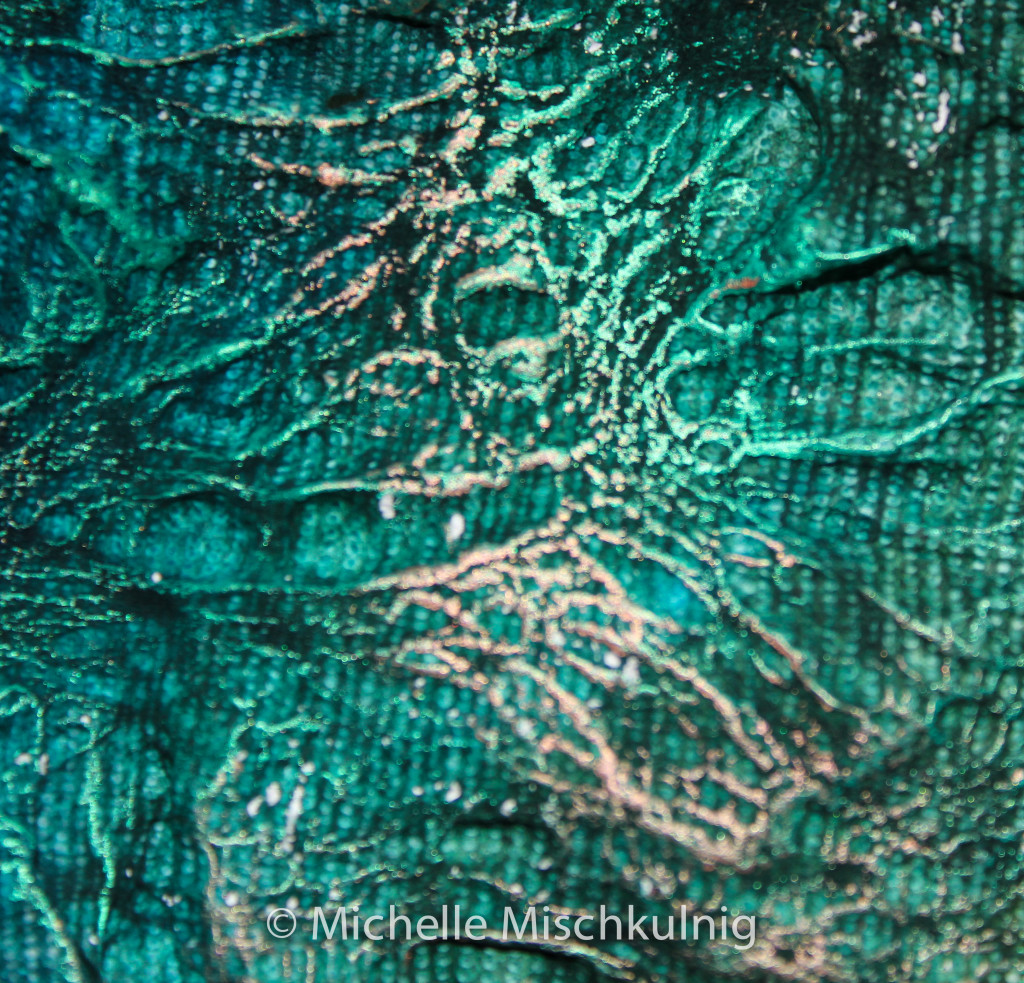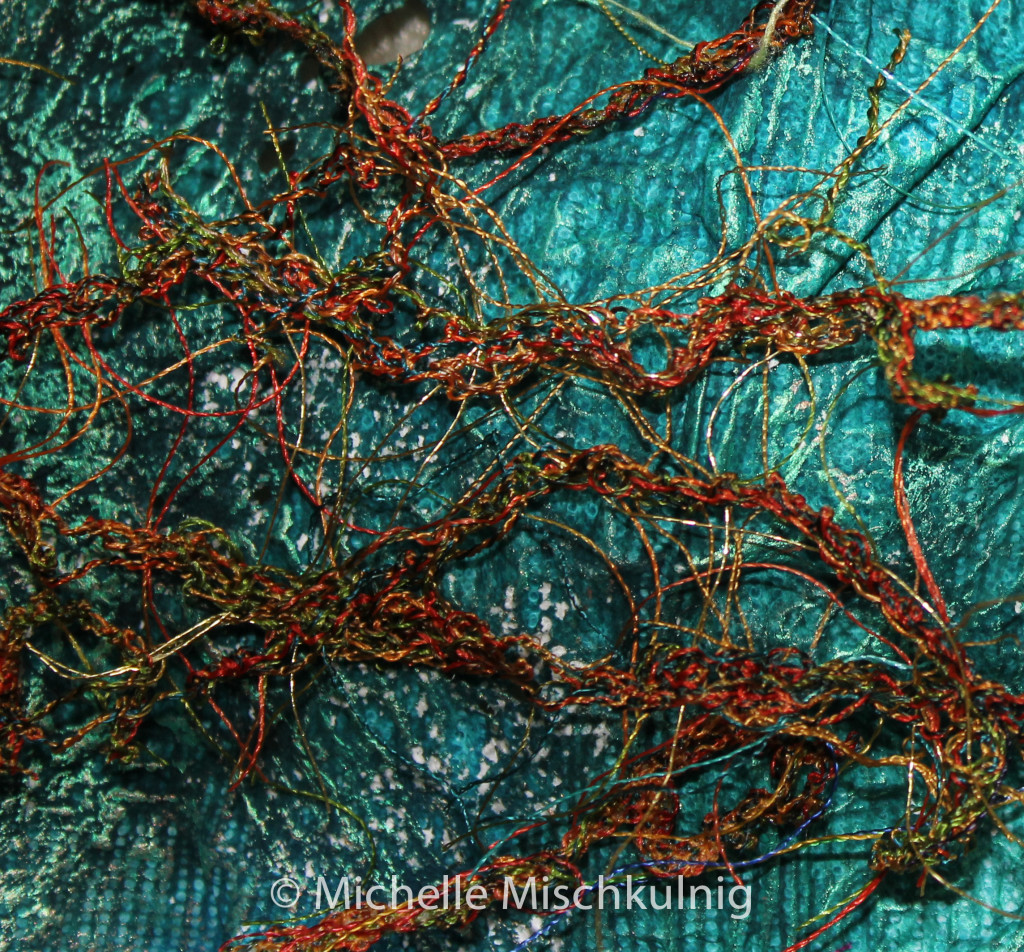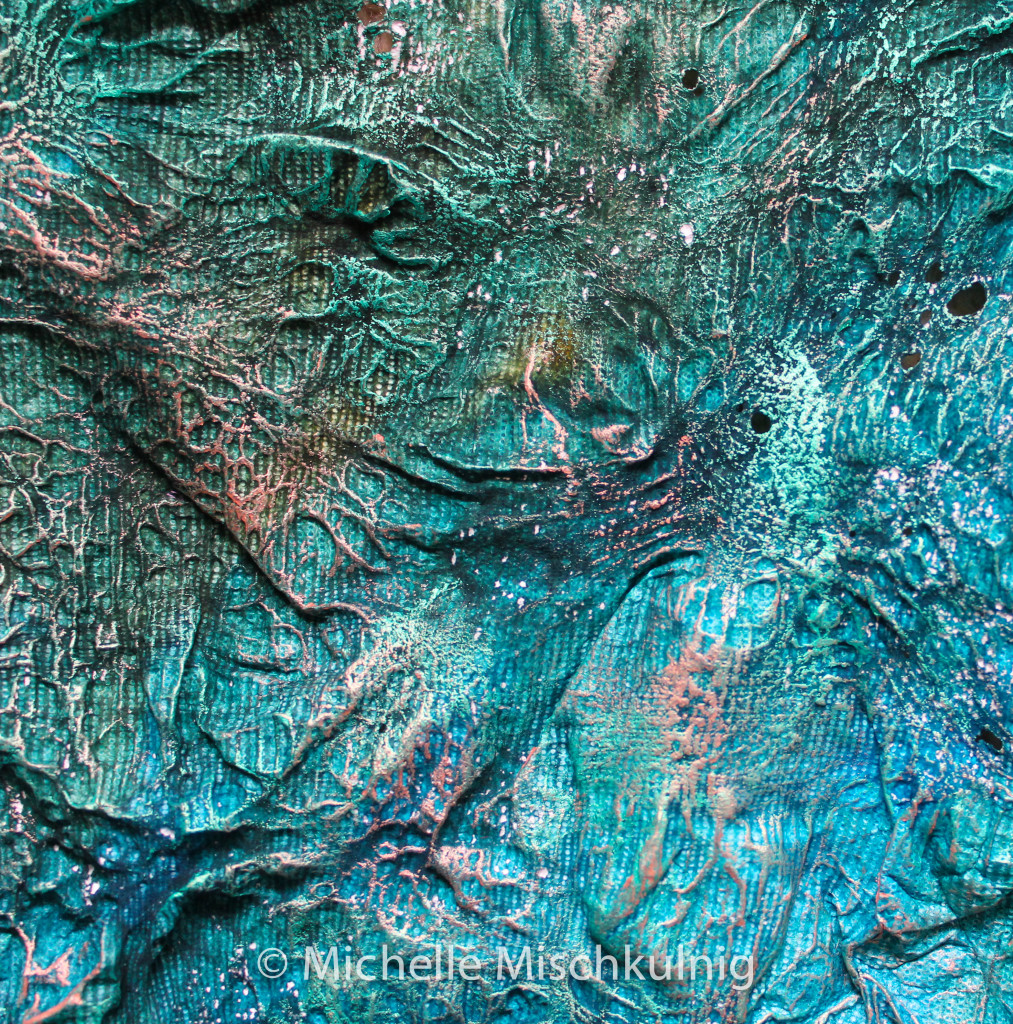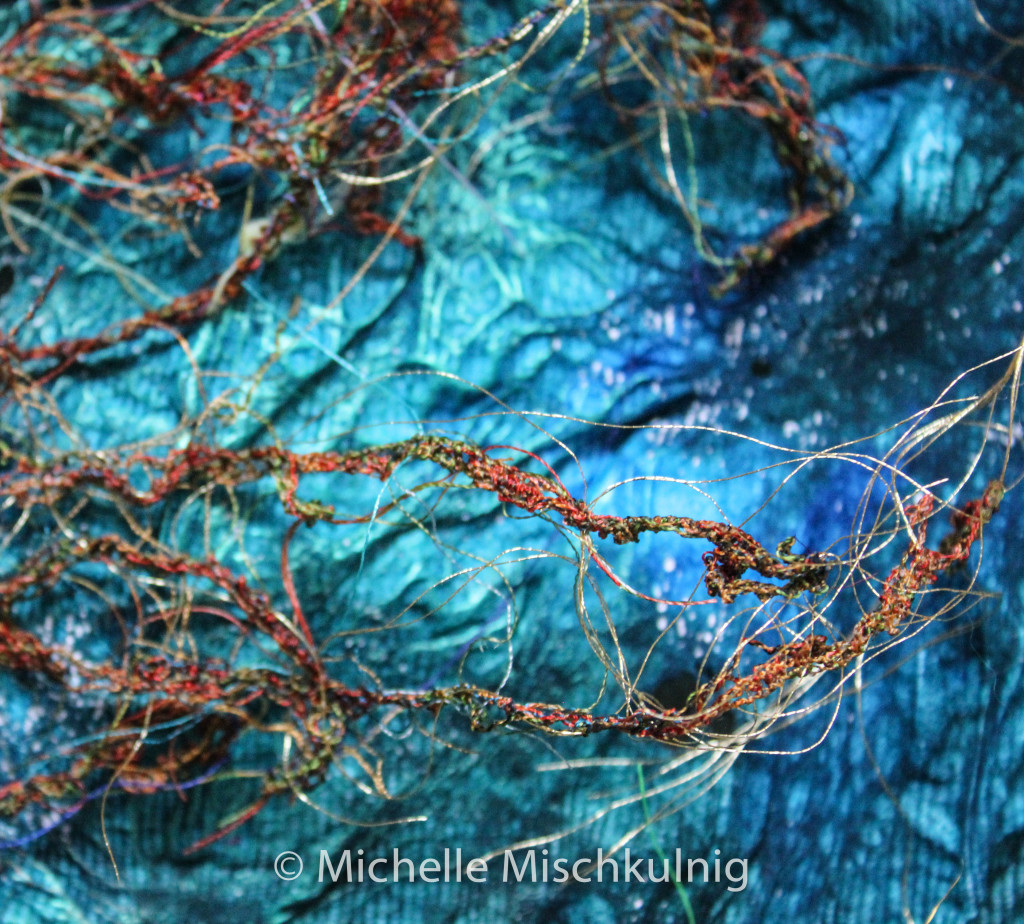 Some fun with Tyvek
Making beads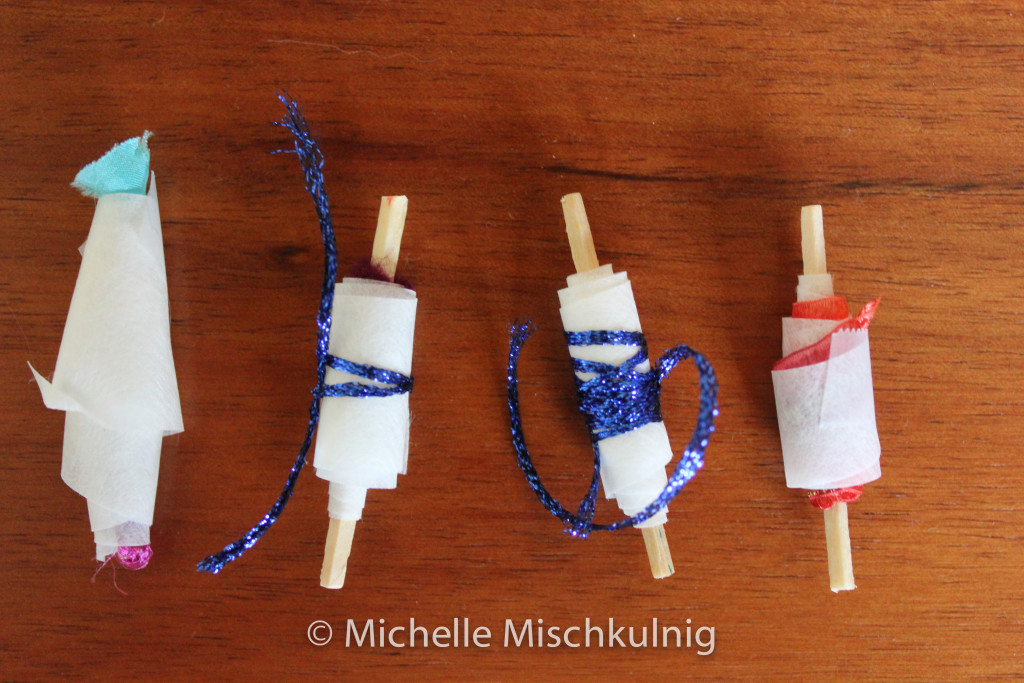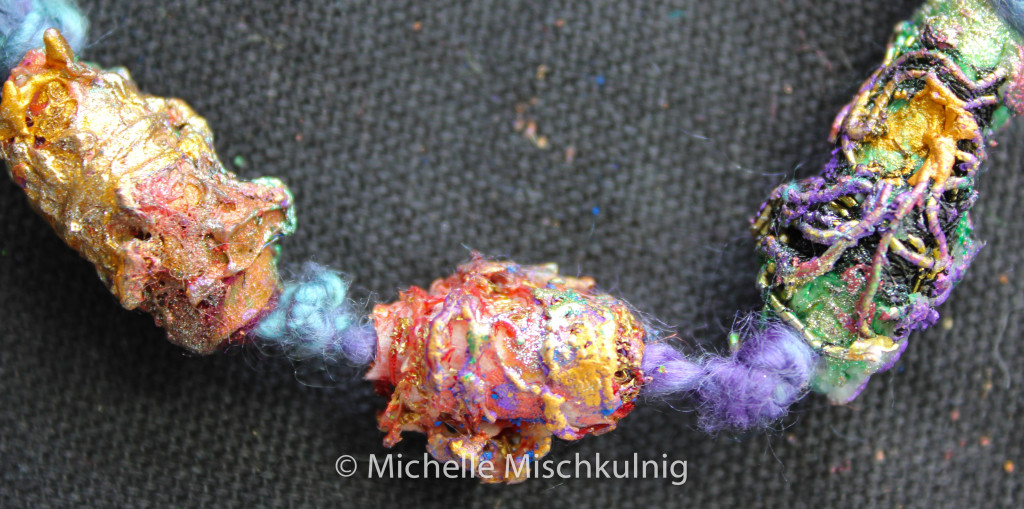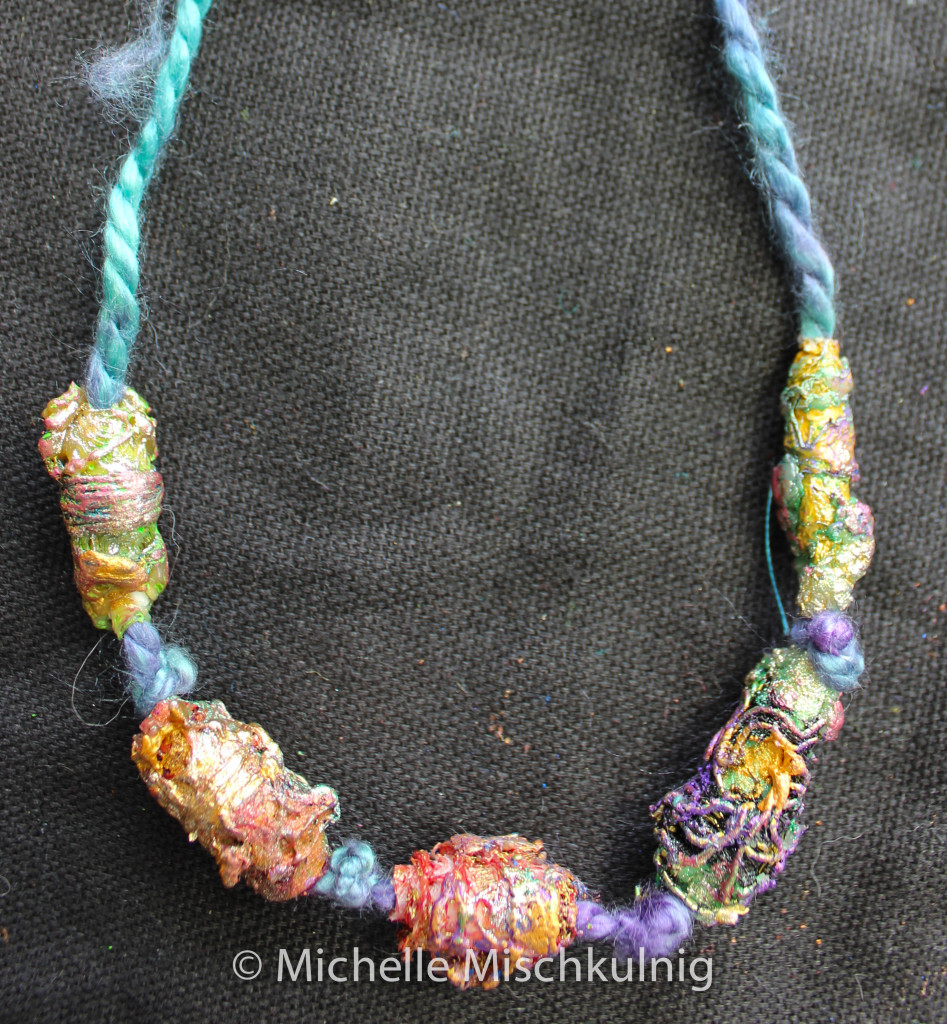 Textures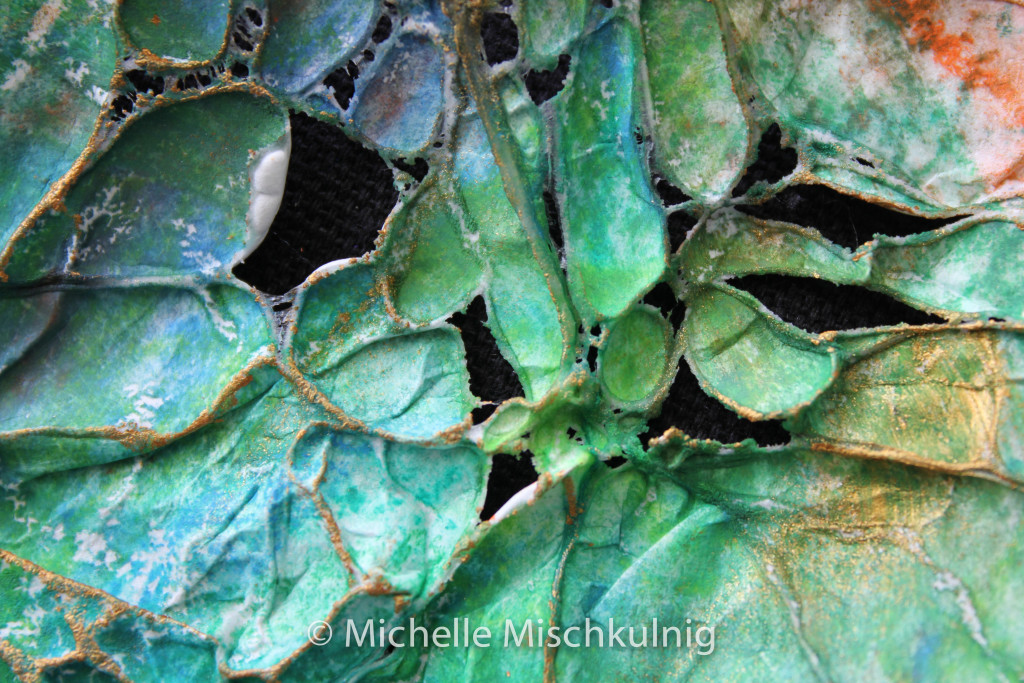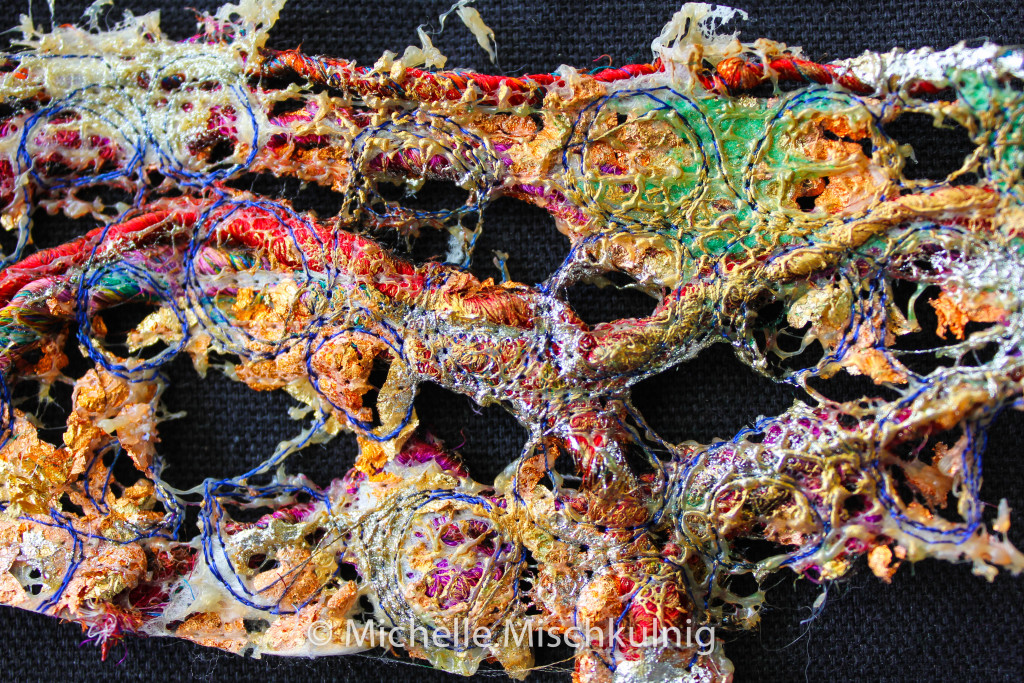 Here are some of my completed the clutch bags using many different textural fabrics and techniques – just a little diversional fun to be delivered to Stonehouse Gallery at the end of next week for our Christmas gift feature.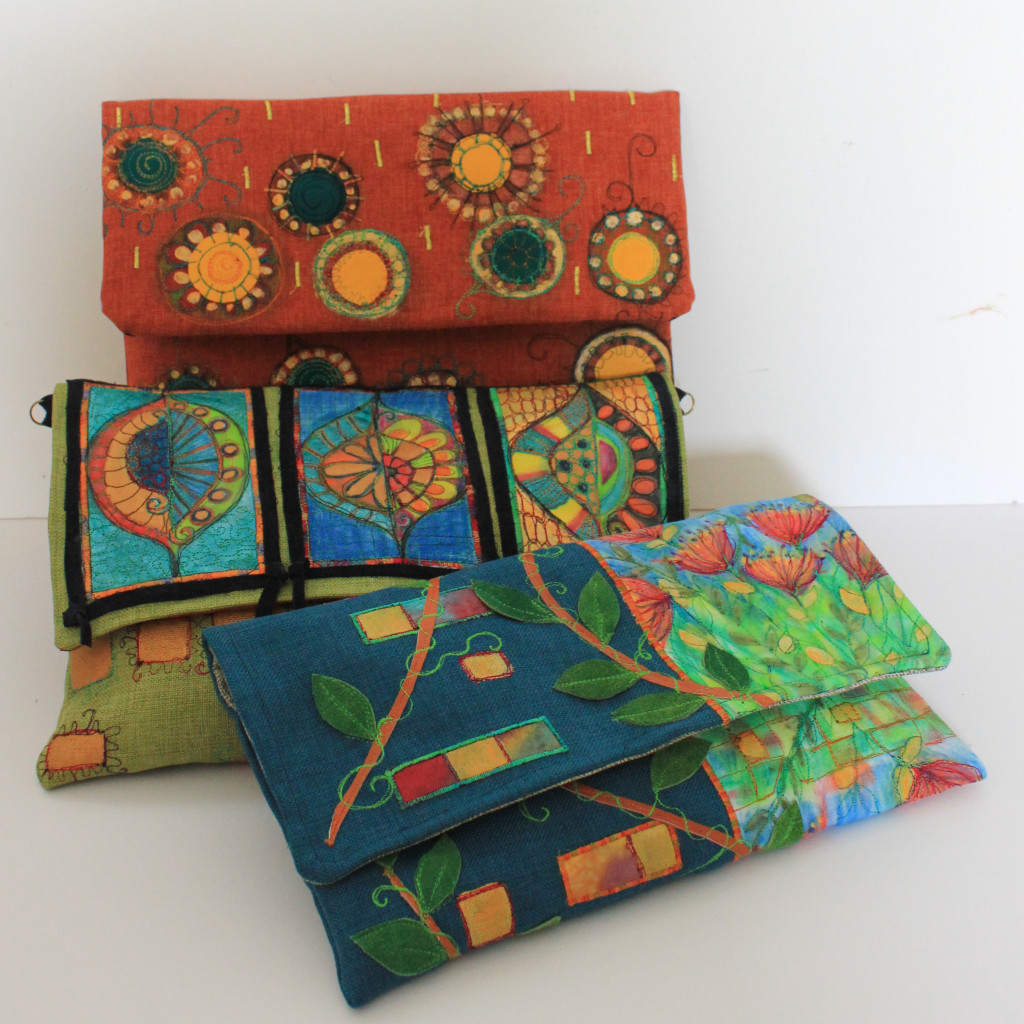 I am staring to collect up all the goodies for the scarf kits wool and silk yarns, silk fabrics, mulberry silk tops and more to bring you the colour and textures that I use.
 Inspiring book
I have never attended any workshops or classes. I am completely self taught after being trained as a textile designer. With this thought I will share with you over the next few weeks some of the books that have given me inspiration and I hope they will inspire you.
Title:  Raising The Surface With Machine Embroidery
Author: Maggie Grey
First Published 2003
ISBN 07134 8851 4
Publisher  B T Batsford    www.batsford.com    Good news still available through Amazon and the Book Depository