Sometimes you just have to do put aside what you have to do and create what you are aching to make.
I'm always thinking about creating. My future starts when I wake up every morning… Every day I find something creative to do with my life. Miles Davis
Sea horses on  my mind 
I have had seahorse on my mind for some time not sure why or for how long but I could not keep this idea bottled up any longer.Seahorses are intriguing, mystical, handsome, beautiful, loving, symbolic and utterly beguiling.I have always had a fascination for sea horses.
I am sharing this on my blog because it follows on from a past blogs  I have published and I thought you would enjoy the images.
You must always be thinking about what materials can be used how they can be used, the possibilities and don't be afraid to try, don't over think let spontaneity over ride your fears.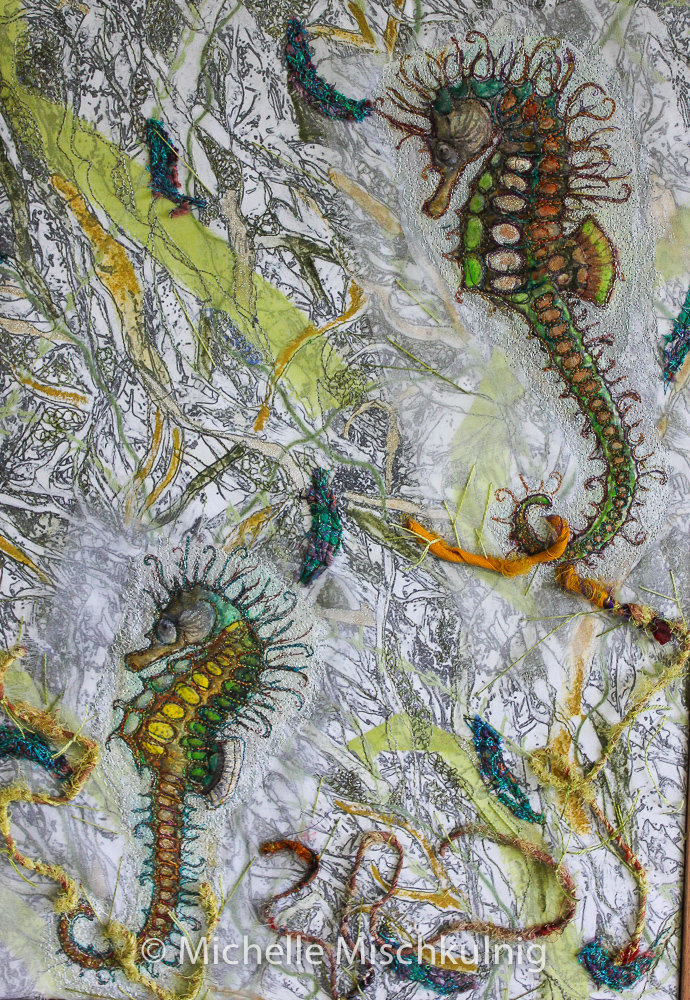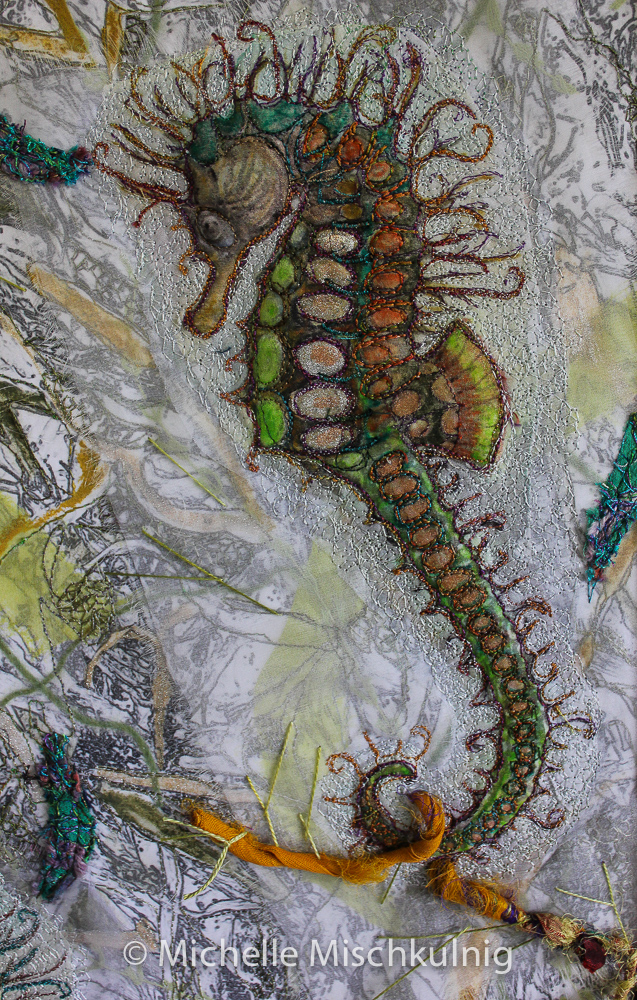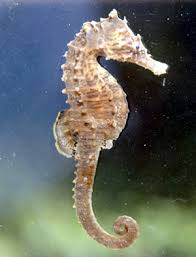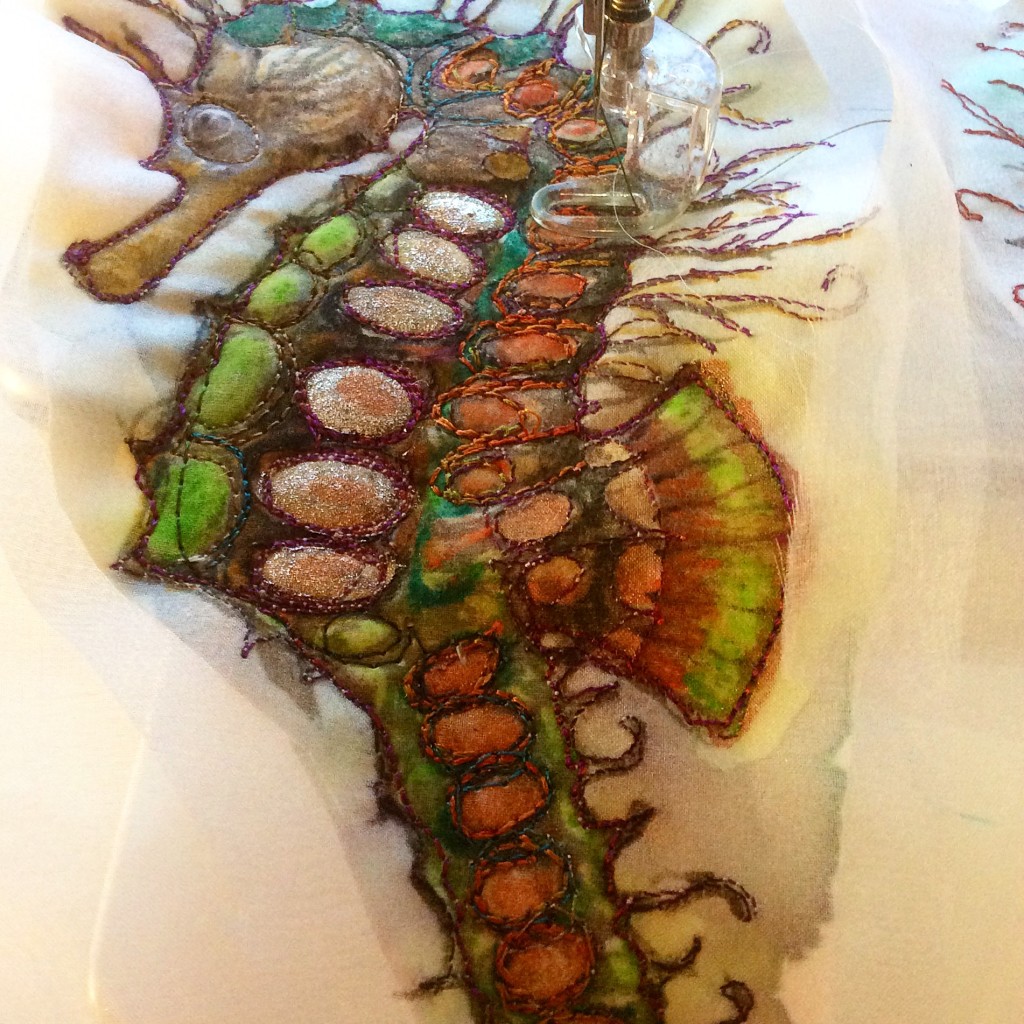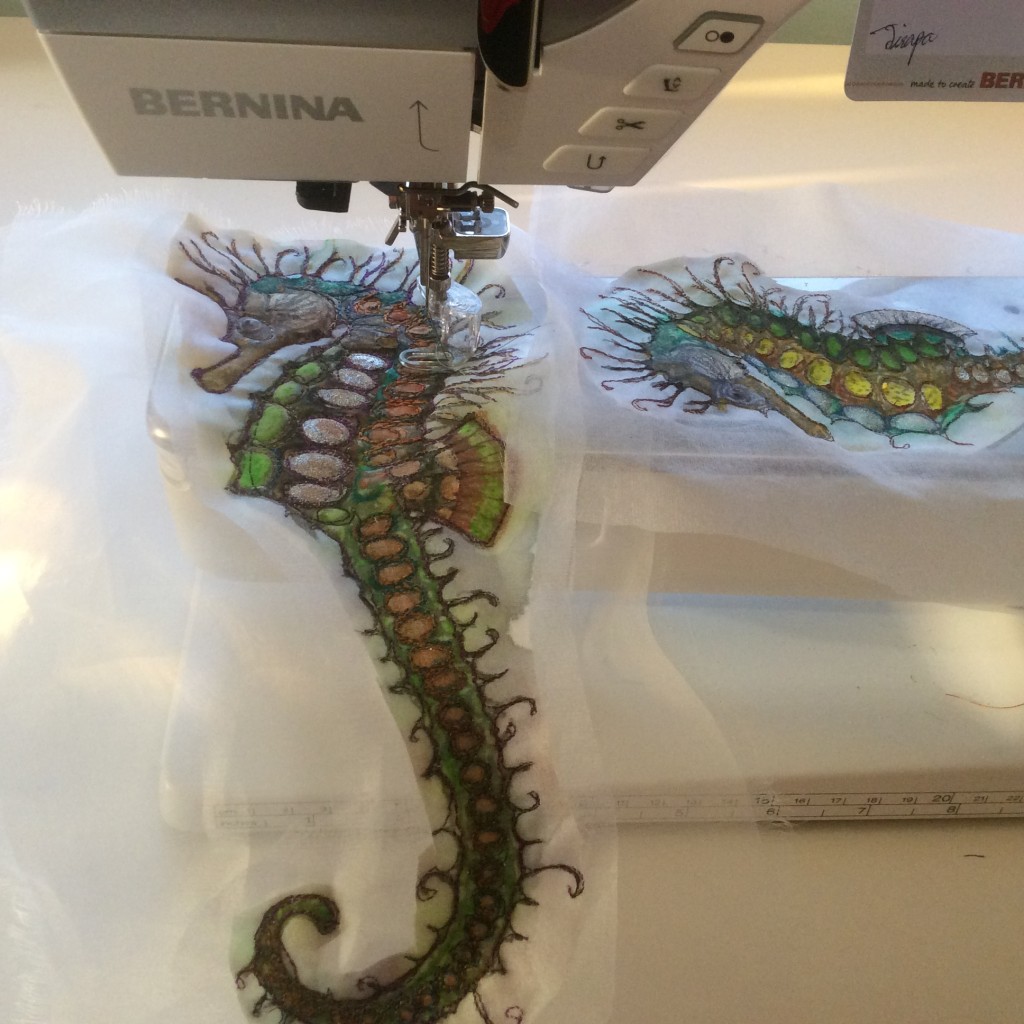 The background to my seahorse is paper printed on my computer the design of the paper is a black and white sketch image from a simple app I use.The paper is fused with a web onto a backing fabric and I have the used fusible web to put a layer of silk organza over the top of the printed image.This is free  motion stitched and painted etc. The original picture of sea weed comes from blog  https://chelletextiles.com.au/a-new-journey/ and sewing on paper from  https://chelletextiles.com.au/creative-play/